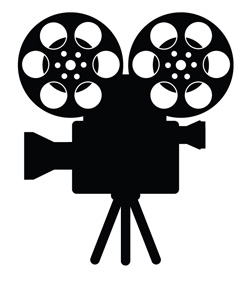 It's lights, camera, action for data cards, now that direct marketing tool provider NextMark is giving its list firm clients the option to add video to data cards hosted on its Website.
The free service, which began in March, enables list managers to provide more in-depth information about mailing lists and to help list buyers make better purchasing decisions, says NextMark president Joe Pych.
While Web merchants have been using video to engage and educate customers about products for a few years, the use of video to promote data cards is quite new for list brokers and managers.
But "it's critical we all learn this to stay current with the overwhelming trend toward video in marketing," Pych says. The idea to include video within the online data cards was pitched at a staff meeting to discuss a redesign of the NextMark Website, Pych says. "It bubbled up the priority list quickly, because it would help our clients to promote their mailing lists more effectively, and we could provide it for free."
Since data cards traditionally include factual information such as list counts, selects and pricing, as well as a written narrative description, video is a natural extension, Pych says. The use of video gives a new life to the data card by presenting the unique characteristics of each mailing list in a personal and creative format.
For the list broker, Pych says it's another way to communicate the offer. And for the list manager, it's a way to deliver a sales pitch without setting up a time to speak to the prospect.
Putting a face to the broker
RMI Direct Marketing has been using video as a marketing tool since 2004, says Becky Terhaar, the list firm's marketing coordinator. By taking advantage of the NextMark offering, Terhaar says RMI has been able to fine-tune its video data card efforts.
"They tended to be more viral, they contained more comedy and they were lighthearted," says Terhaar of RMI's original video data card offerings. One included a two-minute spot to promote its American Lung Association list and show how the group is helping to create a healthy work environment.
The videos RMI now does are more straightforward narrative about the list, with a pitch from the list manager about why the viewer should rent it. The videos also place a face with the broker and help build a one-on-one relationship with the prospect or client, Terhaar says.
Most of the video data cards hosted on the NextMark site are from RMI, but a few other firms, such as Millard Group, have started to test the waters.
Pych says he hasn't heard of any resistance from the list firms, other than some concerns about the time and effort the firms would need to commit to create the videos. "For the younger generation, creating a video is almost as easy and second-nature as writing an e-mail," Pych says. "For the rest of us, there's a learning curve."
But Terhaar says once RMI Direct Marketing got started, it was able to do videos both inexpensively and on the fly. RMI uses a Flip camcorder and a tripod to shoot the videos, and then Apple's Final Cut Express software to turn the raw footage into a 30-second video clip.
"In the beginning, I was coaching the brokers," Terhaar says. "Now this is something they are doing on a daily basis, and they can get them done pretty quickly."
Keeping it off camera
Still, some list marketers are not quite ready to get their data cards ready for their close-up. Geoff Batrouney, executive vice president of list firm Estee Marketing Group, says he's considered the concept of putting video on datacards. But he hasn't taken the plunge because he's concerned it would suppress response by 50% and cost his clients most of the market share.
How's that? "The integrity of the product is the reason a list is rented, not the pitch," Batrouney says. "In fact, the glitzier the pitch and the more there is emphasis on production values vs. the list, the less likely I as a broker will feel confident about the list."
It's not clear if the the use of video actually helps to sell more lists. Terhaar says RMI did not do an A/B split, but views of its data cards on the NextMark site are up 26% over last year. And that's after political lists — which were plentiful in 2008 — were removed from the equation.
But even if RMI is not making a sale through an online video promotion, Terhaar says, "we're getting impressions and getting our lists exposed, and that means we've done our job."
RMI DIRECT MARKETING HAS BEEN USING VIDEO AS A MARKETING TOOL SINCE 2004, says Becky Terhaar, the list firm's marketing coordinator. By taking advantage of the NextMark offering, Terhaar says RMI has been able to fine-tune its video data card efforts.