Ever since ecommerce pioneer 1-800-Flowers.com in July 2009 gave Facebook users a chance to initiate a sale via its page on the social network, the concept of F-commerce has generated a lot of buzz.
After all, merchants are eager to monetize the efforts they've put into maintaining a presence on the social network site — which now boasts more than 750 million users. But until now, few marketers have really bought into F-commerce.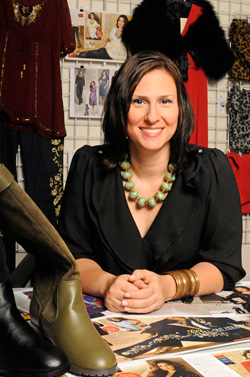 "There hasn't been a lot of financial data shared about Facebook stores," says Sue Beckett, vice president-marketing for plus-size women's apparel merchant Roaman's.
So why did Roaman's launch a Facebook store this past May?
The cataloger's technology vendors late last year began telling Roaman's "that we need to be early adopters, and we need the exposure" of a Facebook store, Beckett says. But Roaman's — part of the Redcats USA retailer stable — saw Facebook commerce as an enhanced marketing tool and a branding opportunity. If its social store generated any significant sales, that would be a bonus.
"We looked at Facebook commerce because we wanted to be where our customers are," Beckett says. "The latest growth segment for Facebook had been women over the age of 50, and that is our target customer, so we wanted to be where we could make a connection."
What is F-commerce?
Facebook commerce is a subset of social commerce. In this case, merchants create ecommerce storefronts within Facebook that are connected to their Facebook pages. By setting up shop in the social media platform, the end-users can "like" and share a merchant's items with their Facebook friends, and — in theory — make those items viral and increase sales of them.
Facebook stores can be either app-based, or built using Facebook's iframes platform. (Until this past March, the stores were built suing FBML — Facebook's markup language.)
If a merchant already has a Facebook page, why would it need a Facebook store? While most marketers tout the social network giant's ability to enable them to connect with customers and enhance their brands, let's face it: Everybody wants to make more money. F-commerce can help make that happen.
How? Keep in mind that the life cycle of any item you post on your Facebook page is short, depending on the number of friends you have, says Christian Taylor, founder/CEO of social media platform provider Payvment. The people who like your page and have not chosen to hide your posts have an average of five minutes or less to react to your offer before it falls off their walls.
So while the items you post on your Facebook page have a short-term effect, a Facebook store allows a merchant to include promotions or other content on its page that has a long-term shelf life. Users can browse, share and buy your inventory at their leisure without having to leave Facebook.
In other words, a Facebook store is a more organized way to reach your Facebook audience.
"In the early days of Facebook, everyone you talked to said you had to have a Facebook page," Beckett says. "So everyone went out and launched their Facebook pages — and nobody knew what to do with them." Merchants didn't think about having a goal for their Facebook presence, or how it fit into their marketing plans, she notes. "A Facebook store can help with that focus."
Brand engagement
There's no question that F-commerce helps with branding or, in Roaman's case, rebranding. The 109-year-old merchant last year reinvented itself to attract younger customers, with more fashionable apparel and a website/catalog overhaul. Social media played a big part in getting the message out.
Roaman's already had a large house file — 1.2 million customers — but Beckett says its brand awareness was not where it should be. F-commerce enables the merchant to promote its fashion-forwardness via products.
For instance, using its web analytics, Roaman's changes its Facebook store top navigation based on sales trends. So if tunics are the hot item that day, tunics will get more play on the front page of the Facebook store than less popular apparel. But the entire Roaman's line can be searched through the Facebook store, since it is fueled by the merchant's RSS feed.
Roaman's is in what Beckett refers to as "phase one" of its Facebook store. While the feeds are there and shopping and item sharing can take place, the checkout process takes place off Facebook, as the buyer is taken back to Roamans.com.
But Roaman's aims to have phase two, which integrates the checkout process with its Facebook store, in place before the holiday season begins.
F-commerce is also good for customer engagement and lead generation. Apparel merchant Express launched its Facebook store in April with the mindset that it would be more of an engagement tool than a sales channel.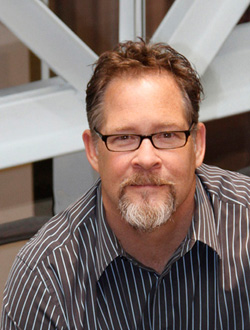 "Our goal is to let Facebook users go out and like products, and share their discovery with their friends," says Express director of ecommerce operations Eric Brandt. "And if they want to buy, that's great. But engagement is the key to social commerce."
Retail and wholesale jewelry supplier Beaded Impressions opened a Facebook store about a year ago. "I look at it as another way to build our brand," says owner Dale Traxler.
When a Facebook user clicks on a product on the Beaded Impressions Facebook store, the user is driven to the Beaded Impressions ecommerce site. So F-commerce acts as a targeted display ad for Beaded Impressions, Traxler says.
"Since you can't really buy anything within our Facebook store," he says, it's more of a lead generator. In fact, Beaded Impressions gets several hundred referrers from the Facebook store, Traxler says.
Inhouse or outsource
When taking the plunge into F-commerce, whether you buy an app or build a store yourself using iframes depends on your overall needs and the depth of your resources. But most small- to medium-size merchants do not have the time, assets or even the technological know-how to tackle building a Facebook store on their own.
Beaded Impressions went with an app from SortPrice because it does not have an inhouse development team. Also, Traxler says, tech support was crucial. "Facebook is known to change things whenever they want with very little notice." he says.
It took about two hours to set up Beaded Impressions' Facebook store, Traxler says. The app allows the merchant to make periodic changes to flash sales comparison items and featured products to keep things fresh. And it takes him only 10 to 15 minutes to make any changes the Facebook store.
With iframes, you're limited to a screen column that's 540 pixels wide. So you can make your F-commerce page similar to, but not exactly like your ecommerce page.
With an app, you can go wider, but you're also limited to the app's template or choices of template.
SortPrice's app offers merchants several customization tools so the merchant can closely emulate its ecommerce channel, says Dave Felipe, director of communications for the social commerce developer.
But some merchants say they need more options than the ability to change colors and column widths in order to replicate the brand experience. That's why Express chose to build a Facebook store app on its own using iframes and its own RSS feed.
"Giving the Facebook shopper the Express brand experience was important to us," says Brandt. "Some of the outsourced versions of Facebook commerce apps wouldn't let us maintain that integrity."
Brandt says one negative of outsourced apps is that they're designed to drive the Facebook user off the social network and onto the merchant's site. But if the user wants to transact with the merchant via Facebook, she should be able to stay in that network, Brandt says.
The ecommerce development team at Express built a Facebook commerce store in less than eight weeks. Brandt says the goal of the Facebook store was to integrate the back and front ends of the business, including real-time inventory and pricing. That's something Express would have had zero control over with a vendor product, he says.
Roaman's also went the inhouse route. Redcats senior vice president-online technology Gauthier Dhelin and his team were able to build a Facebook store for Roaman's in about two months.
Dhelin then rolled out similar versions of the Roaman's Facebook store to the other Redcats USA women's apparel brands — Woman Within, King Size and Jessica London.
Having an inside technology team that can come produce a Facebook commerce page was a huge benefit for Roaman's, Beckett says. "Dhelin's team knows our checkout process, so there was no need for someone to come in from the outside."
Roaman's Facebook store does not look exactly like its website, and Beckett is quick to point out that cloning your ecommerce site is not possible on the Facebook platform. But it does give Facebook users a taste of what's hot right then at Roaman's.
Measuring F-commerce success
Determining sales results for your F-commerce efforts can be tricky. Facebook does not provide a lot of analytics for the merchant, so you "have to have some faith that what you're doing is right," says Beckett.
Within Facebook's analytics, you can tell who is liking and sharing products. But other than that, Beckett says you need to tag inventory on your end so you can check out the effect of the Facebook store within your own analytics package.
"We know more when we look at our own tracking," Beckett says. And so far, she's happily surprised: "We are seeing slight month-over-month sales growth.
Brandt says Express is also looking at the number of likes, shares and other levels of Facebook engagement.
"We know our best customers are multichannel," Brandt says. "We want to know if those customers are sharing with their Facebook friends, and is it driving traffic into our stores."
But keep in mind that your customers aren't going to Facebook to shop, says Brian Horakh, chief technology officer at ecommerce software provider Zoovy. So no matter how you drive those same users to your ecommerce site, you'll probably have higher conversion rates.
Proceed with caution
F-commerce adaptation clearly has a way to go: A September study by ecommerce platform provider Ability Commerce found that just 10% of the top-500 merchants are selling via Facebook commerce.
Merchants are right to proceed cautiously with Facebook stores, Horakh says. There are branding pitfalls as well as benefits (see sidebar, left). Plus, there's really no established vendor in the F-commerce space yet, since it's a new and emerging technology.
"Quite frankly, there has been a lot of hype from the vendors in [the F-commerce] space," says Chris Smith, vice president-ecommerce, catalog and interactive for apparel brand Jockey.
That's not to say Jockey will shun F-commerce: Smith is looking to add a Facebook store next year. But for right now, he's focusing on fine tuning its mobile commerce presence and launching ecommerce in Canada while the social commerce industry gets more established.
Branding and exposure are great, but most merchants want to see a return on their investment, and F-commerce requires a commitment.
"When you can't prove F-commerce is going to make money, you're going to say you did it for branding reasons," Horakh says.
Forrester analyst not a fan of F-commerce
F-commerce appears to be about experimentation more than anything, according to Sucharita Mulpuru, vice president-principal analyst for Forrester Research. What's more, Mulpuru, author of the Forrester report "Will Facebook Ever Drive eCommerce," released in April, says it's an experiment that everyone already knows the answer to.
"It's important to keep in mind that Facebook's commerce initiatives are for the most part being led by [outside] developers with little oversight from Facebook," Mulpuru says, referring to the vendor community and merchants' ecommerce development teams. "This often gets confused as an explicit endorsement by Facebook,, and a misguided notion by ecommerce leaders that 'Facebook is behind Product X,' when in fact there is no truth to such a supposition."
Mulpuru says that then leads to another poor assumption — that there is some buzz to be had from building a Facebook store. "At this point, it's a little late to gain any buzz and it's more likely to be construed as a clueless endeavor," she says.
Instead of Facebook stores, Mulpuru thinks merchants should understand the benefit of Facebook sharing through its open graph. This is where a merchant would integrate Facebook into its own ecommerce site and, using features such as Facebook Connect and Like buttons, allow users to share on their Facebook walls, and even in the "likes and interests" sections of their profiles. — TP
F-commerce branding limitations
Since even the merchants building their own Facebook-commerce stores are limited to the social network giant's iframes platform, there's only so much cross-channel brand conformity allowed. And that can do unwarranted harm to a brand, says Brian Horakh, chief technology officer at ecommerce software provider Zoovy.
"You're offering your prospects a sub-optimal brand experience when you open a Facebook store," Horakh says. "You're limited with what you can do [with Facebook's store iframes platform]; there's no way you can brand it as something that's truly your own."
To Facebook's credit, the social network made its iframes platform easy for developers to learn, Horakh says. But at the same time, Facebook "puts the developer in a box and tells them what they can and can't do."
If you sell a one-off item and you're not that worried about customers coming back, a Facebook store should work well for you, Horakh says. "But most merchants need repeat business, the ability to properly merchandise and the ability to cross-sell, and these are things you give up when you build a Facebook store." — TP