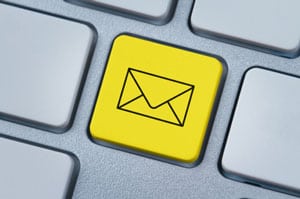 Big data has been getting a lot of press lately. There's a whole treasure trove of information you can use for your email marketing campaigns. You can look at everything from customer purchase history, to what similar customers bought, to a customer's behavior on your site.
But it would seem that this data is a big mess because most of it is unrefined and un-actionable. Forth-five percent of marketers said they lacked the capacity to analyze big data, in a survey by the Economist's Intelligence Unit. Even fewer marketers are able to take action on those insights.
If you do want to get insights into this data and segment your customers, you need to do large data aggregation. This is costly, time-consuming and difficult to see results from.
But does data have to be big? Or is there a different way of using ecommmerce data to get better marketing results?
"Why should marketers use big data to look in the rear-view mirror?" asks Eddy Swindell, Head of Sales and Marketing at UK-based Triggered Messaging. "We should look at what consumers are doing now."
The power of real-time data
Real-time data can be used to segments your audience based on their previous behavior.
Have a new customer who just made their first purchase? Offer them a discount code to come back, increasing their Lifetime Value. Are they a highly loyal customer? You could invite them to an exclusive event. What have your customers been browsing? You can include these product details in your bulk emails.
Real-time data can also be used to trigger emails on certain events. If a customer abandons their shopping cart, you can send them an email containing items they left behind. Going one step further, what if a customer browses some items on your site and leaves? You can use real-time data to send them a browser recovery message containing those items.
More personalized communications often means better results. By using the real-time data, marketers can make more tailored message quickly.
What does real-time data really mean?
There are two elements to real-time data. Real-time data collection and real-time decisioning.
Real-time data collection is when you record user behaviour on your site. Whereas with big data your customer data is stockpiled, shipped out then made sense of, real-time data stays in one place.
Then with real-time decisioning, ESPs can deliver tailored messages. For example with a cart recovery email, a brand can acknowledge what a customer has abandoned and can insert dynamic content into those emails. Did a customer almost purchase tennis rackets? Offer them a chance to win Wimbledon Tickets.
Real-time data can also be used to make real-time content. You can crowdsource product recommendations depend on what's trending with other customers. You can make personal recommendations on what that customer has bought in real-time.
Instead of sifting, aggregating and sorting big data, real-time data helps marketers make more personalized, relevant emails quickly.
Brands using real-time data
In practice real-time data has worked well for brands. According to September 2013 stats from Triggered Messaging, being able to personalize emails with real-time data has been responsible for an average increase in sales of 11.49%.
7DayShop.com wanted to personalize emails based on what customers searched or browsed. Google Analytics only gave overview statistics, whilst Magento only gave information once customers had logged in.
Using the real-time data, 7dayshop sent active customers emails based on what they had viewed and purchased. The emails also included relevant other items, based on items that were trending and what similar customers bought.
For inactive customers, 7dayshop sent re-engagement emails based on what customers had previously purchased.  With the wealth of data about shopper behaviour, this made these communications far more relevant and led to a sales uplift of 6%.
Will real-time data be more important than big data in ecommerce?
While many marketers talk about big data, real-time data is likely to play a bigger role than most marketers realize.
With real-time data, marketers can segregate and personalize customers more quickly, inexpensively and accurately than with big historical data. Therefore real-time data allows marketing executives to test more, personalize more and ultimately get more sales
Alex Clifford is a freelance marketer who helps connect B2B software companies with people who'll benefit from their solutions. He's currently working with Triggered Messaging.