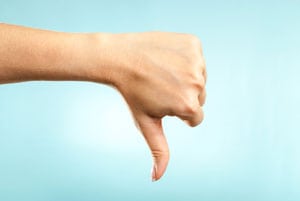 With millions of Americans logging on to social media sites like Facebook and Twitter multiple times a day, it has not only become one of the most popular ways to keep tabs on friends, but also a place to gripe about negative experiences with brands.
However, retailers can turn those moans and complaints into rave reviews by using these simple tips from the contact center blog, The Connection.
Regardless of the message, always respond to a customer complaint as soon as possible. As the blog states, "A delay on your part only aggravates a customer's frustration and creates a bad impression in the eyes of other readers."
Reply in a positive and empathetic voice.
Always apologize and ask the consumer how you can help make their experience better.
Replies should be short, simple, and to the point.
No matter what the consumer says, never become argumentative. It will only make your brand look bad in the end.
Try to hash out consumer complaints in a private channel by offering to get in touch over the phone or by email.
No matter what is said, never delete the complaint. As the blog post states, "it will indicate dishonesty and lack of accountability on the part of your brand."
Remember that all your followers will be able to view the initial interaction with the consumer. All responses by the brand should not only be professional, but also helpful and looking for a solution.
Take a screenshot of any and all complaints received publicly. This might be beneficial if any complaints require legal action.
Before replying to any consumer complaint, always consult with your team leaders or department heads. "Their expertise and second opinion" will always steer you in the right direction, according to the blog.
Erin Lynch is the senior content producer at Multichannel Merchant. Erin can be reached (203) 899-8461 or connect with her socially on Twitter, Google+, and LinkedIn.