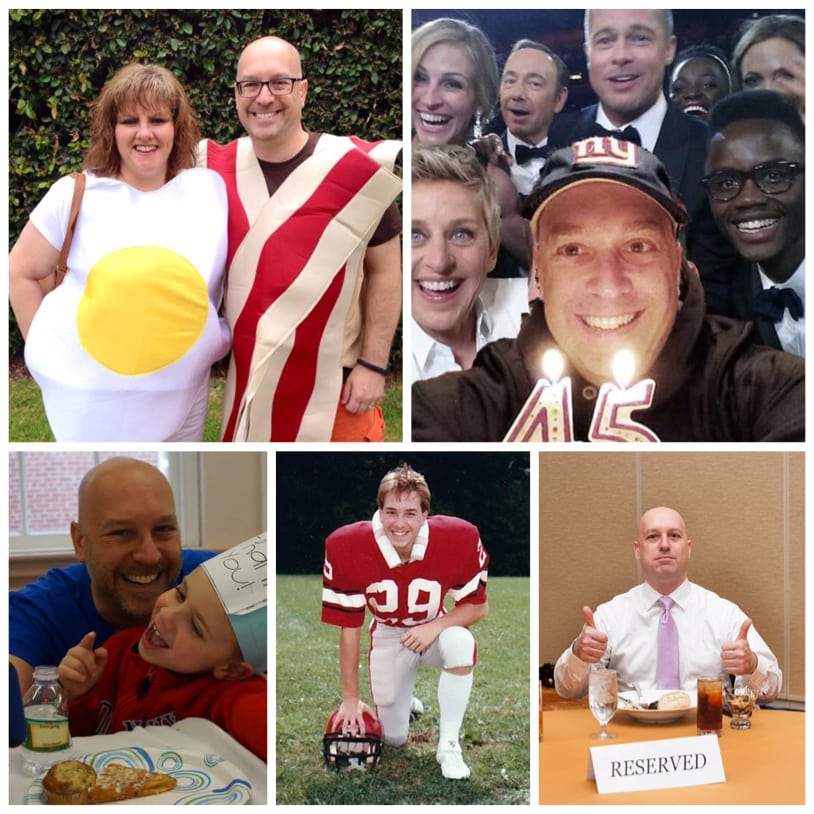 Mike O'Brien isn't the only Multichannel Merchant editor you need to follow on Twitter, no sir.  We definitely think you should also follow our Managing Editor, Tim Parry, too!
First things first, Tim's Twitter handle is @ParryMCM. But before you head on over there, read our five reasons why you need to follow him!
[Related: 5 Reasons You Must Follow Mike O'Brien on Twitter]
1. He was born and raised a fan of the New York Football Giants, and bleeds Giants blue. Tim's father spent a few summers in the 1960s moonlighting as a security guard for the Giants when they trained at Fairfield University, and his oldest brother worked training camps and game days as a ball boy for the team. When Tim's brother died unexpectedly in 2010, Giants President John Mara attended the funeral, and the team sent a floral arrangement to the funeral home.
2. He is the primary programmer for Multichannel Merchant's annual Growing Global conference on cross-border selling.  Tim's your go-to guy if you are interested in speaking at the conference, being on a panel, etc. Oh, and heads up – Growing Global 2016 will be held April 13-14 in Cincinnati, OH, at the Duke Energy Center, in conjunction with our annual Operation Summit.
3. Tim participated in the Macy's Thanksgiving Day Parade from 1998-2000, and is certain there is no photographic evidence of him dressed in a bee costume. He does wish there was video of the 2000 Macy's Thanksgiving Day Parade anywhere on the internet: Tim and his wife, Ursula, a former assistant store manager with Macy's, were on the Oshkosh B'gosh float with a then unknown Rascal Flatts, who performed "Prayin' For Daylight," and refused to lip sync.
4. Tim's 10th anniversary with Multichannel Merchant is January 2. He has seen the death of catalogs, the rebirth of catalogs, the rise of social commerce, the death of social commerce, merchants flame out during the recession, merchants rise after the recession, Alibaba coming to the U.S. without a clear message of what it does, Alibaba take the U.S. by storm as a go-to cross-border marketplace… And the list goes on: Tim proudly says no two days have been the same during his time as a Senior Writer, Senior Content Manager, and Managing Editor at Multichannel Merchant.
5. Tim's expense reports are scary. Not because he lives high on the hog when he hits the road, but because he stays in less-expensive hotels and eats in awesome places. Tim feels he has saved parent company Access Intelligence a ton of money by staying at motels without center hallways, and dining at Waffle House and Golden Corral… which is why Tim also feels more conferences need to be held in Orlando.