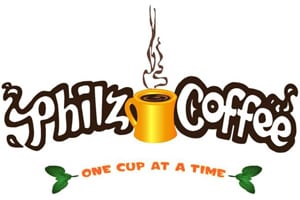 You wouldn't normally think of cloud business management software in relation to coffee. But for San Francisco-based Philz Coffee, brewing a perfect cup of coffee very much depends on having the right data and processes in place.
With its mission being to create the best coffee experience for every customer, Jacob Jaber, CEO of Philz Coffee and the son of its founder, Phil Jaber, realized that in 2009, after opening its fifth location, that the growing chain needed a better business management system to support its aggressive growth plans. The existing system lacked the functionality to support Philz increasingly complex needs, such as providing real-time data on point-of-sale (POS) transactions, sales metrics and trends, margins, and inventory.
"We needed a more robust system, one that would support us in the long haul and become that house of information we need to run our business," explained Jaber.
After evaluating offerings from multiple providers, Philz selected NetSuite's single, integrated, cloud-based business management solution for end-to-end business process efficiency, covering accounting/finance, inventory and warehousing, order management, procurement and sales, and ecommerce.
Philz revenue has soared more than 400% since implementing NetSuite in May 2010 and the company has expanded to 13 shops in the Bay Area with plans to open hundreds throughout California and across the U.S.
"It has also been very helpful from an order management standpoint," said James Koh-Kun, Director of Supply Chain at Philz Coffee. "We use it to transfer orders from our central warehouse to our store locations, for our ecommerce site, and for our wholesale accounts."
The integrated nature of NetSuite's platform enables Philz to create a streamlined purchasing environment for customers. By tying together the ecommerce, retail POS, CRM and shipping systems, customers can place an order and ship coffee beans to friends and family at the register while purchasing and enjoying their daily cup of coffee.
"We really wanted to create an integrated, seamless experience for the customer," says Jaber. "Technology, mobile phones, computers —are ubiquitous. Everybody's online. So it's important not only that we recognize it but that we support it in our business. With a central system we are able to integrate our website, POS, mobile app, and use NetSuite for storing and distributing information to us."
Jaber's vision of growth for Philz Coffee is predicated on the simple philosophy of consistent quality, centralized resources, but customized to suit each customer's preferences. As he describes it: "I look at it as having one store a thousand times, which means growth but growing in a mindful manner so that we could preserve the core and keep that specialness that makes us successful today."
Ranga Bodla is Senior Director of Industry Marketing at NetSuite.