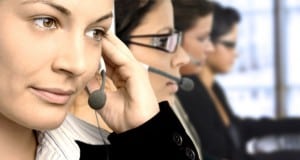 With the growing popularity of cross-border ecommerce, do you need to expand your contact center strategy? Depending on which countries you ship to should determine if you need additional contact center needs, or the need to outsource services.
Kent Allen, principal of The Research Trust, said that if you are shipping to countries in which the primary language is the same as a language well-versed in your contact center, then there is probably no need to worry about additional customer service representatives or contact centers.
Michael Moseman, director of the customer contact center at Brooks Brothers, said his company currently supports its International customers through our primary contact center based in Connecticut.
"We do have a dedicated team within the contact center that focuses exclusively on these customers, their orders and any support services they may require," Moseman said.
"This model has been effective for Brooks Brothers up to this point, however as our global presence, both through ecommerce and bricks & mortar locations, continues to grow, we are exploring additional means of support for customers based outside of North America."
Taking in to account time zone differences, language requirements and localized expectations, Moseman said Brooks Brothers' thoughts right now would be to engage in a partnership with a provider that can help supplement our domestic operations.
Allen agrees with Moseman's statement.
"If you are selling in other parts of Europe, then you need to work with providers," he said. "If your sales plan is really focused on beyond English language countries, then you need to find native-language speakers."
The problem though is that your contact center can't always work around the clock. With that in mind, online chat can scale a little better, and it's easier to outsource, Allen said.
Also, some of the third-party providers and marketplaces have some partnerships in the local markets. But you need to make certain your customer service policies are very easy to communicate.
"A lot is going to depend on your volume," Allen said. "But focus out of the gate on customer service. It may cost a little more, but you'll also learn more about your market."