China announced the country will allow full foreign ownership of ecommerce firms in Shanghai's free trade zone and regulatory changes have made it easier for retailers and brands to enter the Chinese market.
By 2015, according to China Internet Watch, estimated ecommerce sales in China could reach $540 billion by 2015, and by 2020 sales are forecasted to be larger than US, UK, Japan, Germany and France combined.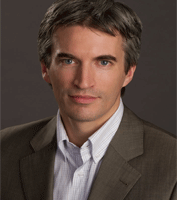 Multichannel Merchant did a Q&A with Tobias Hartmann, GM of Commerce Services and International VP of eBay Enterprise, to find out what it means for retailers:
Multichannel Merchant: What are the major implications of China allowing foreign ownership of ecommerce firms in Shanghai's free trade zone?
Tobias Hartmann: This policy change is the most recent in a list of measures to relax regulatory requirements on the back of strong foreign entrant growth in the market. This is an encouraging sign for retailers who have had an interest in getting more involved in China. In our 2014 Holiday Retail Audit we found 45 percent of large online retailers noted plans to invest in global expansion specifically for Holiday 2014, and this policy should allow retailers an opportunity to consider this bourgeoning market this year.
MCM: When does new policy go into effect, and how does it work?
TH: My understanding is that the rule change allows full foreign ownership of ecommerce companies under the category of 'online data processing and transaction processing businesses'. This was previously capped at 55 percent. This only applies to companies located in the region of Shanghai Free Trade Zone.
MCM: What are some of the basics of localizing ecommerce for the Chinese market?
TH: There are many nuanced differences that companies should be aware of when beginning to localize their ecommerce in the Chinese market. In China, virtual shopping malls still represent the majority of B2C transactions, so we'd recommend using these resources alongside a retailer's own brand web store due to the audience size of the existing malls. The growing importance of utilizing social media is nothing new, and the same goes for consumers in China where Qzone is the dominant platform, with approximately 600-700 million registered users, and should be part of any retail strategy. In addition, companies in the Chinese market are using WeChat messaging service – similar to Whatsapp – to engage with customers.
Chinese consumers also tend to have a great appetite for customer reviews, whether reading and sharing them or developing their own, and this forms a large part of their final purchasing decision. It's also important for retailers to understand that while localizing their web store it's not only about using the local language, but developing a page with the understanding that Chinese sites have a significantly different look to Western webstores so it is critical that retailers do their homework first. When it comes to customer service, Chinese consumers are much more demanding for both pre-sale and post-sale and it's not uncommon for more than 20 inquiries for a single order. In the U.S. we continue to talk about growth in mobile purchases but they are even more common in China, with 55 percent of internet users having made a mobile payment according to eMarketer.
MCM: How can companies take advantage of in-country fulfillment partners?
TH: To help expand into the Chinese market and ensure a smooth transition, retailers can take advantage of in-country fulfillment partners. While regulatory changes have made it easier for retailers and brands to enter the Chinese market, many will still decide to partner with local companies to tap into their expertise for what is a considerably different market. In-country fulfillment partners can help for a variety of reasons, including the ability for retailers to leverage the local infrastructure of a partner and to assist with payments, warehousing, language services and shipping. Having eyes on the ground and a built-out infrastructure takes out some of the guess work companies may face when first setting up.
MCM: How does the hybrid fulfillment model work, and what are the advantages in the Chinese market?
TH: The benefits of a hybrid fulfillment model in China are actually very similar to what we've seen in the U.S. due to the geographical size of the country. Using hybrid models that incorporate programs like ship-from store will drive efficiencies by allowing retailers to instantly use stores in their network as fulfillment centers. This will cut down on delivery costs and ensure more efficient delivery times throughout key markets in China. This also allows retailers to provide customers who buy online the option to return those items in-store, which is much more convenient for both the customers and retailers.