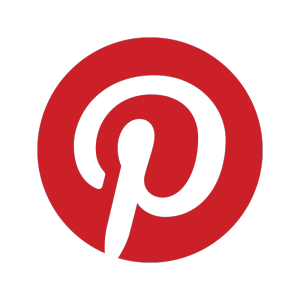 Will we soon see the day when marketers get more excited about placing their product videos on Pinterest than on Facebook? Facebook has long been the 900-lb. gorilla of social networks, with 1 billion active users, while Pinterest has a mere 70 million. Facebook just added autoplay videos to news feeds, which makes it a likely place for brands.
But Pinterest deserves plenty of love from marketers for many reasons, yet it seems that many brands have yet to embrace it. However, Pinterest is on a dramatic growth curve. In October 2013, it was the recipient of a $225 million funding round, and it's quickly expanding outside of the United States. The recent launch of its mobile site has also accelerated its growth.
Aside from the fact that Pinterest is definitely accumulating an audience at a rapid rate, it offers brands a very different environment for their product videos. For one thing, the lifespan of content on Pinterest is much longer than on Facebook. Content on Facebook quickly ages – as it gets pushed down the news feed, it doesn't command attention from members.
But on Pinterest, content is constantly circulating and staying fresh, since people can share their pins and rearrange them. According to a study from Piquora, brands' pins on Pinterest receive 70% of their clicks in the first two days after they appear, but the last 30% of clicks can happen over the course of the next month. This means that video content on Pinterest, unlike the newsfeed-driven social networks such as Facebook and Twitter, has the power to hold members' attention for longer.
Also, the way people use Pinterest is far friendlier to brand content such as videos. People who browse Pinterest don't see videos and images as getting in the way of news and updates from their friends. They want this content: They're there to get ideas for weddings, decorate rooms, find party-hosting ideas, or find new crafting ideas, to name a few scenarios. The Pinterest experience is more akin to the shopping experience – or browsing a magazine.
Pinterest also has a strong viral nature, which is another reason why brands with video content need to grow their presence on the network. More than 80% of Pinterest pins are repins, which means its users are highly inclined to re-pin content they find watchable and useful to their community.
Pinterest is making it easier for its users to find and pin videos, and it's also adding more merchant-friendly tools for making content stand out. The community now offers its members the choice to see only videos on their Pinterest home page, and this choice has been given some prominence – it's one of the bolded options in the top-left corner menu, which indicates that Pinterest believes its members are enjoying video content.
Features like "rich pins," which Pinterest launched last fall, are also making it easier for marketers to draw attention to their video content. You can add pricing, availability, and "where to buy" info to product pins to help drive traffic to your website or to those of your retail partners. The real-time pricing feature for rich pins can be a boon to marketers – for example, if a Pinterest user pins a product video, and the price later drops on that product, the user can receive an email from Pinterest alerting them to the price change.
Another useful tool for retailers with product videos is the trending products widget, also launched last fall. The widget allows retailers to create lists of the most frequently pinned items in their online stores, and display this widget on their online storefronts. This is a good tool for highlighting a brand's presence on Pinterest and reminding shoppers that it's an active participant in the community.
The bottom line is that if you're not bringing video content to Pinterest you may be missing a prime marketing opportunity. Now that Pinterest is bringing merchant-friendly tools to the community, get ahead of your competitors by becoming a Pinterest trailblazer.
Dr. Melody King is vice president of marketing at Treepodia.