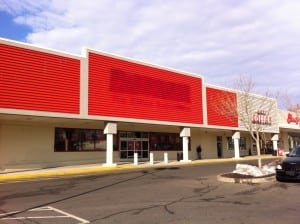 Are retail stores destined to be a relic?
The media has been overrun lately with news that Staples, RadioShack, JC Penney, Abercrombie & Fitch and other iconic retailers have plans to shutter thousands of U.S. stores and lay off employees this year. In parallel, shopping malls are seemingly moving toward extinction. Reports show 400 have closed since 2007, and many of the remaining malls resemble ghost towns with vacant hallways, abandoned anchor stores and a lack a vibrancy that once was the calling card of shopping hubs everywhere. Green Street Advisors forecasts that 15% of the nation's enclosed malls will fail or be converted into non-retail space in the next decade, up from its prediction of 10% just two years ago.
Some suggest these retail casualties are merely an indication that the depressed economy hasn't fully recovered, but I see other dynamics – and dare I say opportunities – at play here.
Recasting resources
In the 80s and 90s, the physical store was the savior and a retailer's location count was a statement of its success. That led many brands to invest heavily in brick-and-mortar without the foresight to anticipate the digital revolution that would soon take hold. They overbuilt, and now their physical-to-digital ratio doesn't align with the realities of how consumers shop today. It was merely a matter of time before these retailers (and surely others after them) would have to make the tough decision to shed profit-busting stores. It simply makes poor economic sense to continue dumping money into the real estate and personnel costs to support underperforming locations.
However, the news isn't altogether bad. These brands will be better positioned to run leaner and meaner, and to rebalance their resources to support a stronger online strategy – an essential move as online retail growth continues to outpace that of overall retail. Staples, for one, sees it as an opportunity to reinvent itself, as well as to align its investments to better support its fast-growth ecommerce sales. In a fourth quarter financial statement, CEO Ron Sargent revealed that nearly half of the company's sales are generated online, and said its shift in strategy was meant to meet the changing needs of its customers.
Stumbling through omnichannel
Staples is hardly alone in its quest to meet its customers' changing shopping habits, as well as their desire for a universal experience across every channel. The pressure to bridge the physical/digital gap has retailers racing to implement a mythical, magical solution otherwise known as omnichannel. There's just one glaringly missing component: strategy. Akin to throwing spaghetti on the wall, they're experimenting to see what sticks – from in-store pickups of online orders, to self-serve kiosks, to online returns. It's proving to be an awesome waste of effort.
Omnichannel's aim is to provide consumers with convenient, engaging, informed and excellent service. Digitally tuned-in consumers have already researched a product's features and price and enter a store with their mobile device in hand ready to showroom. Retailers that invest in training their staff to deliver an exceptional service experience, and that equip them with the technological resources they need to do their job well, will succeed in converting and creating loyal customers who might otherwise buy elsewhere.
What size is the right size?
Omnichannel will be the way of the future, serving as a governing philosophy for retail in the next 20 years. In this new world, what becomes of the store and the decaying shopping mall? Will the web win out and traditional stores vanish? In all likelihood, no. Physical stores are important and will continue to have a place in retail's future. It's about rightsizing and figuring out what we use the stores for. Shoppers will always crave the experience of seeing and touching a product, and while they may have no qualms about buying office paper or electronics online, items like jeans or bathing suits are more difficult to purchase sight unseen.
Those that have "over-stored" or that are just starting to build their brands have a historically difficult task of determining what their physical footprint should look like. Would they perform better with fewer stores? Smaller stores? A different format? Another piece of the puzzle is how they can use their stores to better connect with their customers and market their brands.
In some cases, big-box stores are moving toward smaller concepts as a way to lure in shoppers with convenience. Walmart recently announced its plans to open between 270 and 300 new Neighborhood Markets and Express stores during the coming fiscal year, more than double the number of new supercenters it expects to roll out. Target is moving in a similar direction with its mid-size CityExpress stores and even smaller TargetExpress stores that are aimed at luring in urban shoppers with a small-space concept.
It's no wonder that pop-up stores, which perhaps make the best use of physical space, are quickly becoming one of the biggest trends in the retail world. Pure-play ecommerce companies are leading the way, using pop-ups as a way to connect with customers, let them get hands-on with their merchandise and build some brand buzz. It may not be long before brick-and-mortar retailers are following suit, turning to these inexpensive storefronts to lend a new coolness factor to their business and tie together offline and retail sales.
And what of struggling retailers that are under pressure to attain value from their existing leases and square footage? I anticipate we'll see more of this breed using stores as showrooms or even mini distribution centers. Others may invest more in flagship stores in prestigious locations that serve as merchandising meccas and help them build and market their brand.
Do you believe there will continue to be a role for the store in retail? What will the store of the future look like?
Jonathan Levitt is Chief Marketing Officer at OpinionLab.