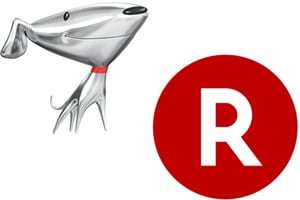 Japanese ecommerce marketplace Rakuten has signed an agreement to establish a Rakuten online flagship store on JD Worldwide, JD.com's cross-border platform.
With the goal of bringing the best Japanese products to Chinese consumers, Rakuten launched a beta version of a new online marketplace on JD Worldwide this month. Plans are underway to expand the merchandise range over time, with an initial focus on categories such as cosmetics, snacks and health food products.
"The new partnership between Rakuten and JD.com will promote cross-border trade by connecting Chinese consumers with authentic and popular Japanese products from a top selection of Rakuten's merchants from around Japan, both small and large. Rakuten will continue to work to expand our offering to Chinese consumers," said Masato Takahashi, Managing Executive Officer of Rakuten.
"This cooperation with Rakuten continues to expand our offer of authentic and high-quality imported Japanese products, which have proven very popular," said Haoyu Shen, CEO of JD Mall. "Our focus remains on partnering with the most trusted retailers in key overseas markets to meet the growing demand for premium imported products."
Expansion of the product line-up will continue over the coming months.
This is not the first time one ecommerce marketplace has opened a store on another ecommerce marketplace. In march, Amazon announced it had opened a store on Alibaba's Tmall.