B-to-C, $10 Million to $75 Million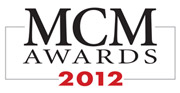 The campaign: In 2010 WorkingPerson.com underwent a platform migration from an older
osCommerce based website to a newer Magento platform. The Working Person'sStore's goal was to increase revenue, website traffic and conversion rate for 2011 and 2012, and the company used several online and offline channels to get there.
The result: Year to year website sales increased 25.9%, visits increased 14.2%, page views increased 33.5% and conversion rate increased 4.8%.
What the judges loved:
Maria Youth: "Very multi-channel focused with consistency of image and branding. Loved the interactive consumer efforts with photos and finding their CEO on the website."
Liz Kislik: "The ability to customize abandoned cart reminders and not just send them is very good. The CEO's blogs and tweets round out the package beautifully. Keep up this carefully attention to detail and keep testing."
What could have been better:
Karen Jordan: "One concern I had was are the creatives and messages being integrated consistently across all the channels. This was not absolutely clear. In fact, it seemed that the creatives were different as they spoke of Twitter backgrounds being different from the Facebook page and different from Google+."
2012 MCM Awards Winners