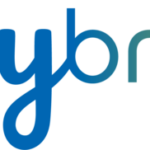 Emerging Cincinnati Company Adds To Its Portfolio With Second Acquisition; Company Looks To Acquire Additional Brands In 2023

Cincinnati, Feb. 16, 2023 – Cincy Brands, a technology-driven consumer products company that acquires and accelerates better-for-you brands, today announced the acquisition of Sapadilla, a brand of earth-friendly cleaning products that have amazing natural scents.
They acquired the brand from The Gorilla Glue Company, which will continue to be an investor. Sapadilla is the second acquisition for Cincy Brands after acquiring Vitabox in 2022.
Sapadilla was originally founded in Vancouver, Canada, to address consumer concerns about using fake dyes and fragrances in the home. The team created a product line that includes hand soaps, dish soaps and cleaners that use 100% pure essential oil blends and biodegradable ingredients for a deep clean that makes homes smell amazing. The brand got its start selling bulk products to soap refilleries and is available in major retailers across Canada, on www.sapadilla.com and Amazon.com.
"Sapadilla is the exact type of brand we are looking to acquire for the portfolio of better-for-you brands," said Sean Lee, President of Cincy Brands. "The Sapadilla brand is beloved by consumers because of its plant-based, biodegradable and earth-friendly formulas that clean incredibly well and have scents that invigorate the senses. We were drawn to the brand because consumers rave about the captivating natural scents of the products."
"The Gorilla Glue Company has been a great steward of the Sapadilla brand and will be an integral part of the transition," said Andy Cipra, Chief Executive Officer of Cincy Brands. "We are thrilled to have them stay on as a minority owner, and we are excited to invest and support this next stage of growth for Sapadilla to get its products into the hands of more consumers."
"Cincy Brands has been a great partner to work with throughout the deal process," said Jason Partin, Chief Marketing Officer at The Gorilla Glue Company. "We are excited for the Cincy Brands' team to scale a brand that people love. Their domain expertise and years of experience in the space will be foundational for this next stage of growth. We look forward to what's ahead under Cincy Brands' leadership."
Cincy Brands is currently searching for additional ecommerce and consumer goods brands to acquire and accelerate within its portfolio. They are offering brand owners flexible terms and a seamless closing process. More information is available at www.cincybrands.com.
Press Information:
Sean Lee
About Cincy Brands
Cincy Brands is an innovative, agile, and modern-day consumer products company of better-for-you brands. We find, acquire, and grow better-for-you brands to get them in the hands of more consumers, so they can live healthier, happier lives. Founded by ex-Procter & Gamble and agency leaders, we are a digital-first company rooted in data, automation, and technology to provide amazing brands to consumers. Our scaled platform allows us to accelerate brand growth through technology, performance marketing, omnichannel distribution, product development, and supply chain expertise. We offer sellers a seamless acquisition process rooted in integrity that is flexible to their needs.
For more information, please visit: www.cincybrands.com