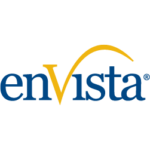 enVista's cloud-based order management system (OMS), provides out-of-the-box subscription management support for superior inventory management, omnichannel order orchestration and fulfillment execution, increasing incremental recurring revenues
INDIANAPOLIS, Feb. 23, 2021 – enVista, a global software, managed services and consulting solutions firm, optimizing and transforming both physical and digital commerce, announces that it will leverage subscription management capabilities to drive recurring revenue and meet consumer demand for subscription services. enVista recently built out enhancements and added capabilities native to its agile, cloud-based order management system (OMS).
Powered by enVista's leading order sourcing and allocation engine, this capability optimizes for gross margin return on inventory (GMROI) by confirming inventory availability and connecting subscription order requests to the optimal inventory source. Further enabled by a robust product substitution and payment rules engine, enVista's OMS optimizes fulfillment metrics while removing the need for costly manual exception and operations support.
enVista's support for subscription orders allows the flexibility to schedule delivery on a weekly or monthly basis with 'hold' and 'skip' functionality, putting the power of the delivery experience back in the hands of the consumer. The subscription management services extend to enVista's customer engagement platform allowing the customer to make changes in a physical store and to change his or her subscription order anyplace and anytime: digitally or physically.
"Companies that are subscription-based or that offer ongoing subscription services to consumers are gaining momentum in a market where ecommerce has skyrocketed and customer loyalty is the cornerstone to success," said enVista CEO, Jim Barnes. "enVista is excited to announce its subscription management capabilities, powered by our functionally rich order management system, to provide full management support to this growing commerce sector. Our solution encompasses all of the key aspects critical to subscription-based retailer success, from optimized order and fulfillment orchestration, to enhanced customer service and increased recurring revenue and profitability."
According to industry analysts, enVista is one of the first OMS vendors notably targeting the subscription landscape, and is in the best position to connect the power of OMS to this critical subscription capability.
As the only OMS and cloud platform in the market strategically built from the ground up as microservices architecture on a multi-enterprise integration framework and common data model, enVista's OMS rapidly integrates, easily scales and provides faster time to value and lower total cost of ownership allowing our customer to successfully compete for the sale and increase customer loyalty. The solution also provides a single view of the customer, inventory, order, item and payment across the enterprise, enabling retailers to deliver a consistent, customer-centric brand experience across all channels and locations. Coupled with enVista's unprecedented experience in optimizing omnichannel and supply chain processes, enVista's OMS is enabling clients to rapidly optimize and transform physical and digital commerce. enVista's OMS clients include GNC, Spencer's/Spirit Halloween, American Freight, Yankee Candle and more.
Visit our website to learn more about enVista's Subscription Management.
Visit our website to learn more about enVista's Order Management System.
###
About enVista:
enVista is a global software, consulting and managed services provider, optimizing and transforming physical and digital commerce for the world's leading manufacturers, distributors, 3PLs/LSPs, and omnichannel retailers. enVista uniquely optimizes and transforms physical and digital commerce – optimizing supply chain efficiencies to drive cost savings, and unifying commerce to drive customer engagement and revenue. These comprehensive capabilities, combined with enVista's market-leading Unified Commerce Platform, Enspire Commerce and the firm's ability to consult, implement and operate across supply chain, transportation, IT, enterprise business solutions and omnichannel commerce, allows mid-market and Fortune 100/5000 companies to leverage enVista as a trusted advisor across their enterprises. Consulting and solutions delivery are in our DNA. Let's have a conversation.™ www.envistacorp.com
Media Contact
Kalyn Long, 317-689-2353, klong@envistacorp.com