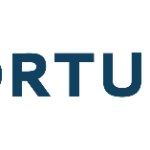 Cloud upgrade enhanced by Fortude's experience and three-phased approach, supported by Infor's relationship and best-in-class product
Colombo, Sri Lanka, March 11, 2022 — Hatco, the largest U.S. manufacturer of fur felt and straw hats for western and formal wear, has announced its partnership with Fortude, a global enterprise and digital technology solutions company, to transition its business solutions from on premise to Infor's CloudSuite Fashion.
Due to Fortude's extensive experience of Infor CloudSuite in the fashion industry as well as its great track record of building extensions to address any solutions gaps, Hatco initially worked with Fortude in early 2021 to resolve issues with its existing solution. Within two months, Fortude was able to solve issues that Hatco had been dealing with for several years in their production reporting process.
Having become familiar with the Hatco business, Fortude was then able to understand gaps in the existing solution that were causing additional problems with performance, data security, and data integrity. Fortude and Infor realized that an upgrade to Infor CloudSuite Fashion would resolve a lot of the gaps in the existing solution.
"Since the beginning of this relationship, we have been continually impressed by Fortude and their dedication to understanding our needs completely," said Duane Prentice, CFO at Hatco. "We have total confidence in the team's approach, and we're excited to see the impact the project will have on our business."
"We began by hosting detailed discovery sessions across a two-week period to identify the processes, modifications, integrations and pain points of the existing solution," said Robert McKee, SVP of Global Strategic Alliances at Fortude, who led the project. "Our team then developed a three-phased approach to resolve current issues, move Hatco to the cloud, and finally perform a solution optimization in the cloud."
Fortude also worked with the Hatco team to understand the level of insights that they were looking for from the upgrade and the planned optimization.
"I am very excited that our valued customer, Hatco, has chosen Infor's CloudSuite Fashion solution to support its digital transformation and strong growth while positioning them for long term success," said Jack Gazzola, Account Manager at Infor. "The teams at Hatco, Fortude, and Infor worked seamlessly to develop a comprehensive strategy that will not only ensure the success of this project but will mitigate risk. This is and will be a great team effort by Hatco, Fortude, and Infor."
To find out more, visit: https://fortude.co/