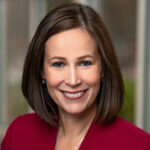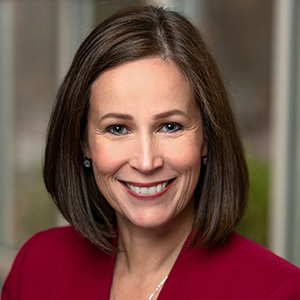 CHANTILLY, VA, May 26, 2023 — Today, CORT, the nation's leading provider of furniture rental and transition services, announced Lisa Denny as corporate vice president of human resources, succeeding longtime HR executive Jeff Seidman following his retirement, announced earlier this week.
Denny joined CORT in 2020 as vice president of human resources, working closely with Jeff to implement strategic initiatives that support employee growth, and has over 25 years of human resources and employee relations experience.
"I've witnessed firsthand Lisa's commitment to service and leadership in how she supported employees and customers throughout the pandemic, fostering relationships even when unable to interact face to face," said CORT CEO and Chairman Jeff Pederson. "As we position ourselves for ongoing growth, Lisa will help propel all areas of our human resources administration forward."
In this role, Denny assumes responsibility for the ongoing development of the company's human resources strategy, leadership development, organizational design, talent acquisition, compensation and benefits, as well as employee relations. Guided by the belief that employees are the company's most valuable resources, Denny has a history of creating initiatives that attract and retain employees who contribute to and foster a positive company culture.
"Having worked closely alongside Lisa for three years, she's well-poised as my replacement to take on this role and manage compliance, training and organizational development and employee wellness," said Seidman, former corporate vice president of human resources at CORT. "I'm confident that Lisa will deliver strong business results while nurturing ongoing relationships with our employees and customers."
Prior to CORT, Lisa served as senior vice president of human resources at Centurion, a healthcare service provider. In this role, she led six departments and oversaw strategic human resource initiatives for 8,000 clinical staff across 25 states. Additionally, she promoted the company's growth, increasing employee headcount from 1,000 to 7,000.
"CORT allows me to hone my passion for building great places to work while emphasizing process improvement and operational reengineering, and I look forward to this chapter and role," Denny said. "I'm ready to continue serving our employees so that they may go out and provide that same level of gold-standard care to our growing customer base."
Based in Virginia, Lisa has an undergraduate degree in social work and mass communications from James Madison University and a master's in human resource management from Marymount University.
About CORT
CORT, a part of Warren Buffett's Berkshire Hathaway, is the nation's leading provider of transition services, including furniture rental for home and office, event furnishings, destination services, apartment locating, touring and other services. With more than 100 offices, showrooms and clearance centers across the United States, operations in the United Kingdom and partners in more than 80 countries around the world, no other furniture rental company can match CORT's breadth of services and companywide commitment to making a house a home, an office a great place to work and an event a memorable celebration. For more information, please visit www.cort.com.