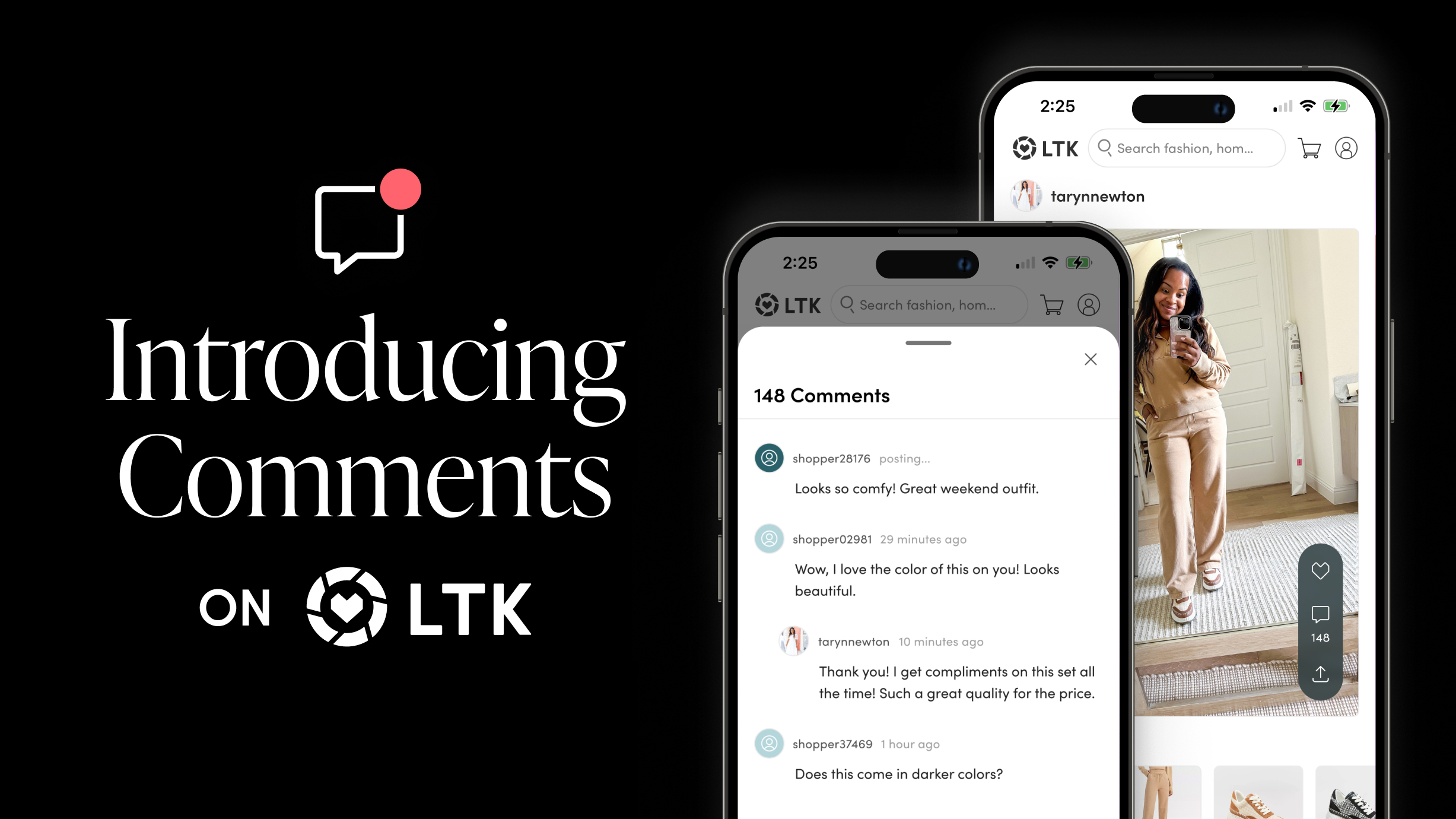 DALLAS, Oct. 3, 2023 – LTK, the platform that powers Creator Commerce™, is introducing LTK Comments, a new tool for creators to deepen relationships with their community directly on their LTK shop.
For the first time, creators and shoppers will now be able to message directly, in an open community forum, on creators' LTK Shops. LTK is launching the new feature to enable shoppers to connect directly with the creators they love, and in turn, LTK Comments empowers creators to nurture their most valuable followers — their shoppers.
The core of a creator's business is not just the approachable content they produce, but the relationships they foster with their community, creating deep-seated emotional connections with followers that differentiates creator-guided shopping from historical shopping experiences. Creators are a leading source of inspiration for shoppers today, with 75% of Gen Z and 67% of Millennials basing their online purchases on recommendations from the creators they follow.
"Creators have made emotional connections with their community, which serve as the heart of the creator-guided shopping experience," said Amber Venz Box, President and Co-Founder of LTK, and a legacy creator herself. "Empowering these audiences to connect provides a powerful engagement dynamic that furthers the trust and engagement shoppers have with the creators they have chosen to follow."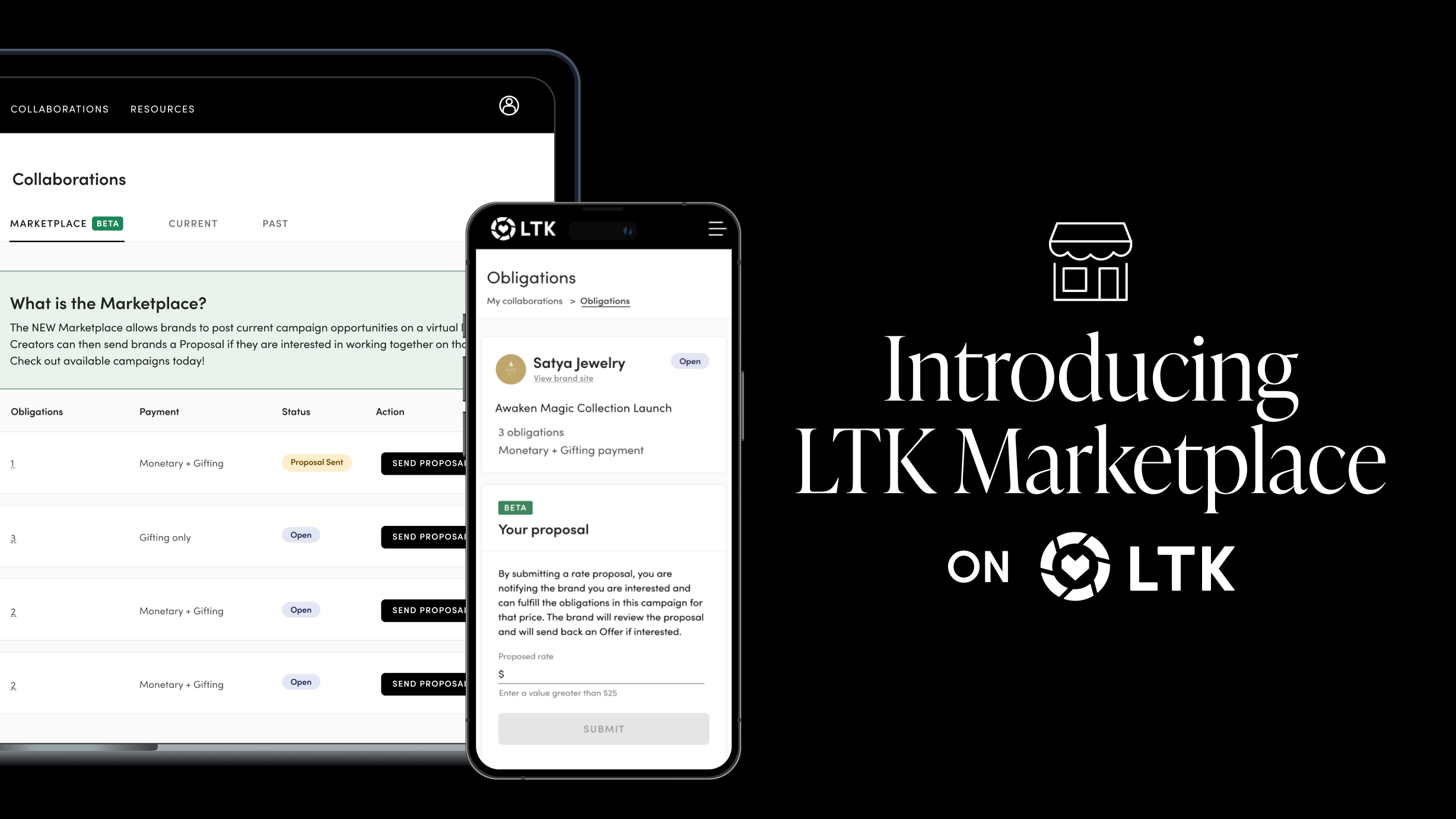 LTK's creator-first platform is built to empower creators to be as economically successful as possible by providing powerful ecommerce technology solutions to build sustainable businesses. LTK Comments advances the platform for creators' needs today by encouraging and fostering direct connection with their community in order to advance their business growth.
LTK Comments is available starting today in the U.S. For more information, please visit: https://company.shopltk.com.
About LTK
As the inventor of Creator Commerce, LTK is the trusted and effective platform for creators and their businesses by powering and monetizing the connection between content and commerce. Founded in 2011 by Amber and Baxter Box, the LTK mission is to empower creators to be as economically successful as possible. Premium lifestyle creators in 150+ countries drive more than $4 billion in annual retail sales through the LTK platform. Today, 30 million consumers turn to LTK Creators in the LTK shopping platform each month to find inspiration and instantly shop the styles recommended by their favorite creators. And, more than 7,000 brands partner with LTK to gain access to its global creator network for content that converts against performance-driven, cross-channel KPIs. LTK is headquartered in Dallas, TX and currently operates on five continents. To download the LTK shopping app, search for LTK in the App Store or Google Play.
For the latest updates from LTK, follow Shop.LTK.