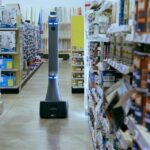 Multipurpose robots reduce time required each week for product and price checks by 72%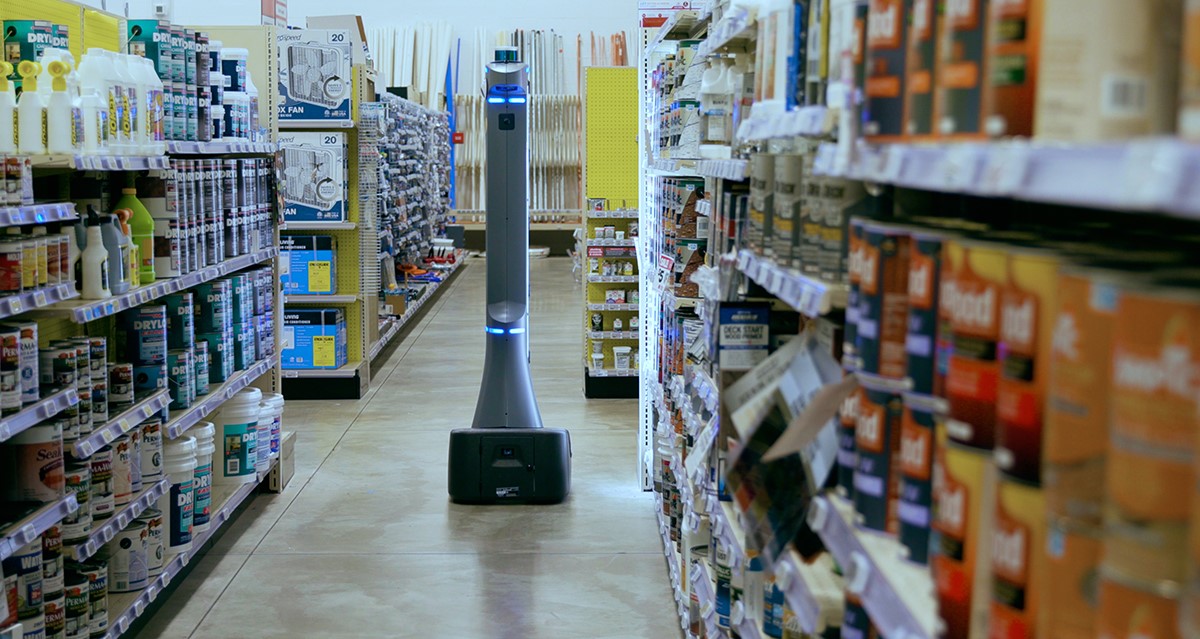 NICHOLASVILLE, Ky., Aug. 8, 2023 – Badger Technologies, a product division of Jabil Inc. (NYSE: JBL) and leader in retail automation, is rolling out in-store robots at McCoy's Building Supply to elevate operational efficiencies and bolster customer-service excellence following a successful robotics pilot.
As a result, Badger Technologies® multipurpose, autonomous robots empower McCoy's stores to detect out-of-stock (OOS) and incorrectly priced products with more than 95% accuracy while helping to decrease OOS products by up to 50%. McCoy's also improved price-tag accuracy by more than 97%.
Based in San Marcos, Texas, McCoy's Building Supply is one of the nation's largest, privately held building supply retailers with 85 stores throughout Texas, New Mexico, and Oklahoma. The hardware retailer's decision to deploy Badger Technologies multipurpose autonomous robots was driven by the company's overarching commitment to deliver the highest levels of service on behalf of its loyal customers and hard-working team members.
"We continually seek innovative ways to elevate customer service while removing operational obstacles for store associates," said Waylon Walker, SVP of Operations and Merchandising for McCoy's Building Supply. "With Badger Technologies robots, we can eliminate manual, time-consuming inventory checks and attain real-time data to better address customer preferences and buying trends."
Extending the Value of Robotic Automation
With McCoy's storewide robotics rollout underway, local store operations and merchandising teams benefit from the value of automation, including daily updates on product availability and pricing for up to 50,000 Stock Keeping Units (SKUs) per location. Additionally, the robots complete inventory shelf scans in just two hours each day, freeing associates from laborious shelf inspections, which previously took up to 50 hours per week. This represents a 72% reduction in time required each week to conduct product and price checks.
Autonomous robots can alleviate many of the toughest operational problems facing retailers today. Not only do the robots offload tedious tasks from store associates, they also ease the burden of addressing persistent labor shortages. Additionally, in-store robots improve on-shelf product availability by generating actionable data and analytics to provide a more accurate view of shelf conditions.
"Our multipurpose autonomous robots offer retailers much-needed relief by extending staff operations and providing critical data to increase efficiencies and improve shopping experiences," said William "BJ" Santiago, CEO of Badger Technologies. "The robots deployed by McCoy's are making a major impact in increasing customer satisfaction, improving store-wide operations, and boosting retail revenues."
The collection and correlation of sell-through and pricing-trend data, along with OOS duration and frequency, enables McCoy's to prioritize product replenishment. Additionally, Badger Technologies multipurpose, autonomous robots keep track of product locations, which can speed re-stocking the most popular products while assisting stores with merchandise forecasting, commodity management and planogram compliance.
About Badger Technologies
Badger Technologies is a product division of Jabil (NYSE: JBL), a manufacturing solutions provider that delivers comprehensive design, manufacturing, supply chain, and product management services. A robotics pioneer, Badger Technologies has deployed more than 650 robots that automate hazard detection, and resolve a host of inventory and data disconnects to improve on-shelf product availability, price integrity, store profitability, and shopping experiences. As part of Jabil, Badger Technologies has access to leading-edge retail automation technologies, innovative cloud software and services, global supply chain management capabilities, and world-class manufacturing services.
# # #