Munteanu will leverage experience leading product teams at B2B SaaS and supply chain logistics companies to continue to enhance Onfleet's product suite
San Francisco, Oct. 4, 2023 — Onfleet, the fastest growing last mile delivery management software platform, today announced Andra Munteanu has been named as the company's first Chief Product Officer, as Onfleet expands its executive suite. This strategic hire marks an important milestone in the company's journey and its commitment to leading with customer-centric solutions that advance the last mile delivery management space.
For an industry characterized by rapid technological advancements and evolving customer expectations, Munteanu's role will help direct the future of Onfleet's product offerings. She will lead the product management and design teams aligning Onfleet's roadmap to market demands and emerging trends, ensuring the company remains agile and continues to help customers offer delightful delivery experiences.
Prior to Onfleet, Munteanu was Vice President, Research and Development, Product Engineering and Design at Craft.co, a supplier intelligence company helping supply chain and procurement professionals make data-informed business decisions. She held similar roles at Experian, Checkr and Visa, and is an Investing Member in Pipeline Angels and Advisor for Future VC.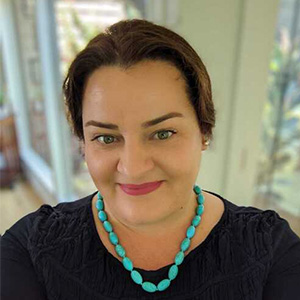 "We're excited about what Andra's experience will allow us to deliver to our customers," said Khaled Naim, Onfleet's Co-Founder and Chief Executive Officer. "As Onfleet continues to lead the last mile delivery software market with advanced routing, tracking, and dispatching functionality, her B2B product development skills and exceptional track record will allow us to broaden our product's capabilities and continue delivering world class logistics solutions to customers around the world."
"I've admired how Onfleet has created such a seamless, reliable software platform with incredible real-time capabilities," Munteanu said. "Joining as the Chief Product Officer, I see immense opportunity to reimagine enterprise intelligence, logistics and supply chain technology to build a more sustainable future. In an era marked by dynamic shifts in customer preferences, my aim is to guide our product strategy to align seamlessly with market dynamics and to exceed our customers' expectations along the way. There's nothing more rewarding for a product leader than to see their team through creating a best-in-class product suite that drives a profitable business. I look forward to collaborating with Onfleet's talented employees as we continue to redefine opportunities for this industry."
For Onfleet images, please see the press kit here.
About Onfleet
Onfleet is a San Francisco-based technology company that helps businesses streamline their delivery operations. Onfleet's software has powered hundreds of millions of deliveries for thousands of businesses around the world. Onfleet's platform includes a web-based dispatch dashboard, intuitive drive apps on iOS and Android, real-time tracking and notifications for customers, and a robust API. Onfleet helps businesses route and dispatch efficiently, collect proof of delivery, access comprehensive last-mile analytics, and provide a branded, delightful customer experience. To learn more, please visit www.onfleet.com