Paris, Nov. 24, 2022 – Voggt, Europe's first live video ecommerce platform, has launched its online marketplace in the UK today using livestreaming to enable people to collect and trade everything from playing cards, comic books and figurines to sports memorabilia, fashion and sneakers.
Through livestreamed shows which bring together both sellers and passionate fans to create an online community, Voggt aims to enhance the traditional retail experience and bring the feeling of entering a Lego, Warhammer or vintage clothing shop to people's living rooms.
"While ecommerce platforms have enabled easy access to a wide range of products and brands, we could see that the fun and social aspect of in-person shopping was being lost," said Kevin Louiseau, Co-Founder and Chief Marketing Officer at Voggt.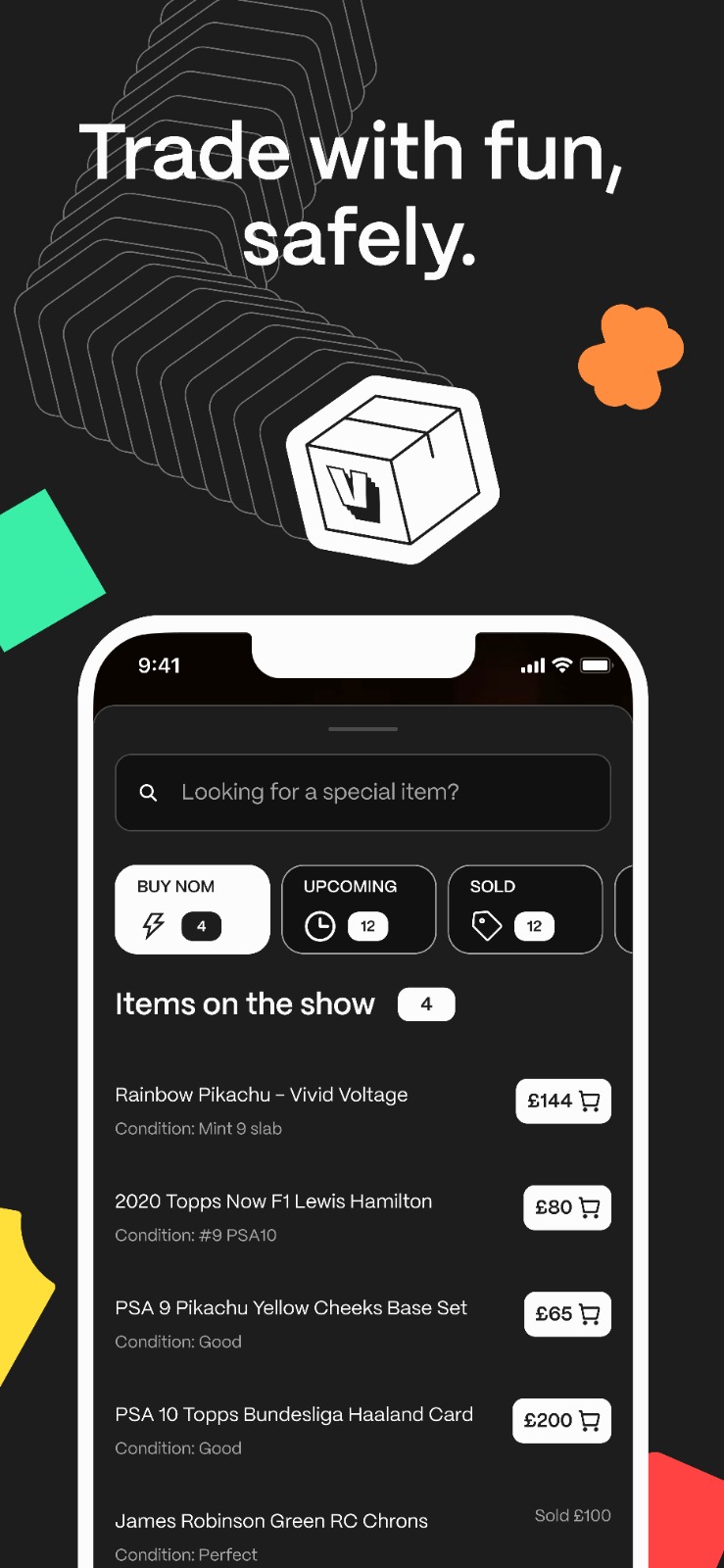 The livestreaming model allows sellers to authentically engage with a growing community, showcase their products in real time and build their online following while providing levels of personalised support to customers normally found in a physical shop. Customers gain peace of mind as they can learn more about the quality and history of the product, all on livestreaming.
Voggt's UK launch comes as consumers increasingly pivot to online retail; ecommerce sales are expected to reach $5.4 trillion globally in 2026, according to Morgan Stanley. However, online retail is void of the intimate experience of social interaction. Voggt says it aims to significantly enhance the retail experience by focusing on building communities.
The platform includes a live chat feature where members can share their views and speculate on the value of products in real time during a show. Community members can also experience the anticipation of a 'box break', where a pack of trading cards is sold before revealing its contents, as well as take part in Voggt's regular events and giveaways.
"By combining livestreaming and live chat with online commerce, Voggt is transforming the online retail experience and enabling our users to be part of a community that shares their passions for collectibles, sneakers and fashion," Louiseau said.
"As well as bringing the social aspect of shopping online, Voggt has created a safe environment for buyers and sellers without compromising on fun. We look forward to helping hobbyists and small collectors be part of a community and turn their knowledge of everything from fashion to trading cards into a flourishing business."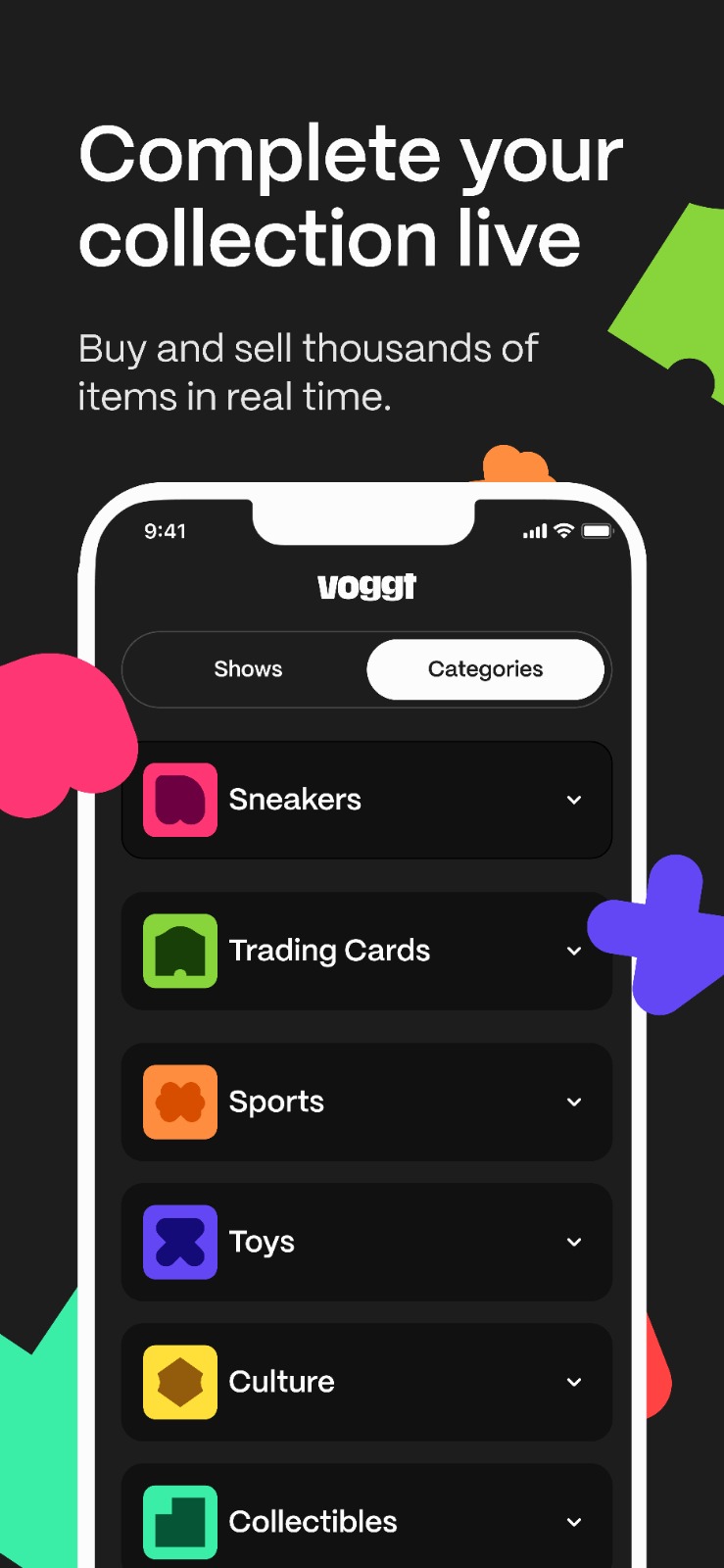 Voggt has created a sophisticated sellers' portal which provides a level playing field for all, regardless of budget or size – from large institutional retailers to individuals looking to sell an old collection. The portal offers a variety of useful tools and guides to assist in the selling process. Additionally, through Voggt's live shows, sellers can showcase their entire collection in front of an interested audience at once. This helps reduce the time that they must spend uploading each item onto an online marketplace, and as Voggt's commission of 8.9% is among the lowest in the industry, sellers earn more from these sales than on other platforms.
Voggt points out that is has placed safety and security at the heart of its model. All sellers complete an onboarding process to verify they meet the platform's standards and community guidelines. Once registered, Voggt adopts a community-focused approach whereby members rate sellers after each purchase and display the feedback both during sellers' livestreams and on their profile pages. Sellers that maintain consistently high ratings from the community are rewarded with badges and emblems which are displayed on their profile to highlight their trusted credentials.
To protect buyers and sellers alike, payments are not released to sellers until the items have been delivered, ensuring buyers can be easily refunded if there are issues with their orders. If the product is delivered, but buyers and sellers disagree over quality, Voggt acts as an intermediary to reach a fair solution for both parties, quickly and confidentially.
Voggt can be downloaded through the App Store, Google Play Store, and on web. To celebrate the UK launch, all new members who sign up before November 25th will receive £10 off their first purchase on Black Friday.