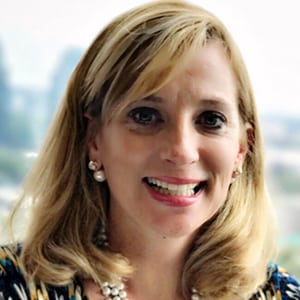 Euphemia Erikson
Euphemia.Erikson@firstdata.com
Euphemia Erikson is Vice President and Head of Product Marketing for First Data's National and Mid-Market Solutions including the STAR Network (the largest independent debit network); Money Network (the largest prepaid payroll operation in the U.S.); TeleCheck (the largest check guarantee solution in U.S.); Gyft Solutions for virtual gifting, online sales and closed loop prepaid cards.   Additional solutions include First Data's Fraud and Security, Debit Processing, Universal Commerce and ecommerce and government processing operations.
Euphemia adds a creative and varied skill-set to the marketing management team including marketing strategy, brand development, corporate messaging, thought leadership and research expertise. She brings over 20 years of experience as a brand manager and strategic marketer, executing award winning integrated marketing campaigns.  Euphemia is the  Editor-in-Chief of the award-winning Connected, First Data's digital and print magazine, created to provide institutional clients with an insider's perspective on trends and innovations in payments, as well as offer suggestions on how to navigate the new world of "connected" commerce.
Euphemia spent over a decade of her career in the REIT industry at NYSE companies including Equity One, where, as the Head of Marketing and Research, she executed key marketing and communications initiatives tied to all facets of the business including: leasing, development, research, investor relations and corporate marketing. She served as a marketing and acquisitions analyst at Kimco Realty and the Koll Company. Euphemia holds a BA in Fine Arts from Beloit College.