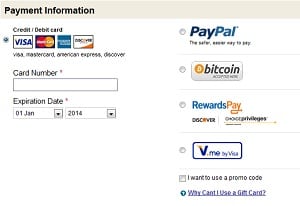 Overstock.com CEO Patrick M. Byrne took to Twitter to announce that within 24-hours of implementing Bitcoin as a possible payment option, his company received $130,000 in orders paid in the crypto-currency.
Overstock.com announced its partnership with Coinbase on Jan. 9, which marked the largest retail Bitcoin implementation to date. It also was the first time customers were able to purchase a wide selection of goods with bitcoins — from electronics to home accessories — from a trusted, branded vendor.
In his tweet, Byrne wrote, "#Bitcoin's first full day on @overstock.com was a huge success: 840 orders, $130,000 in sales. Almost all new customers. #stunned."
The states with the most Bitcoin purchases, according to additional tweets from Byrne, include California, Texas, Florida and Washington. Byrne added, "I think NY needs to up its game."
The most common items purchased through Bitcoin, Byrne tweeted, were mobile phone cases, flash drives and bath towels.
Not all merchants are open to accepting Bitcoins on their sites. The Chinese ecommerce platform Alibaba Group said in a statement that it has banned the controversial payment option from all its Taobao marketplaces.
Erin Lynch is the senior content producer at Multichannel Merchant. Erin can be reached (203)899-8461 or connect with her socially on Twitter, Google+, and LinkedIn.