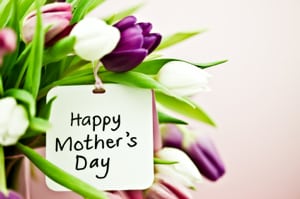 Consumers are expected to spend an average of $168.94 on mom, this Mother's Day. This is an 11% increase from last year's $152.42 and total spending is expected to reach $20.7 billion, according to the National Retail Federation's Mother's Day spending survey conducted by BIGinsight, in a press release.
So what will mom get this Mother's Day? According to the NRF, while traditional gifts such as flowers, apparel and gift cards remain popular, many consumers will stretch their budget a bit further and buy mom a tablet, smartphone or jewelry. According to the press release, the survey found 14.1% of shoppers will spend more than $2.3 billion on electronics, up from the $1.6 billion last year, and 34.4% will buy jewelry, spending a total of 4.2 billion, which is up from $3.7 billion last year.
Spenders will also splurge on special outings, such as a brunch or dinner, clothing or clothing accessories, and personal service gifts such as a day at a spa, according to the press release.
According to the press release, the survey results show 34.4% will shop in a department store, however 28.5% of Americans will buy their gifts online, up from 25.6% last year and the highest in the survey's 10-year history.