A report by Bank of America Merrill Lynch in 2015 projected the Indian ecommerce market will reach $220 billion by 2025. This growth is said to be driven by factors such as a young demographic profile, increasing internet penetration and relative better economic performance.
According to eMarketer, global ecommerce sales are estimated to reach $1.89 trillion in 2016, representing 7.4% of overall retail sales.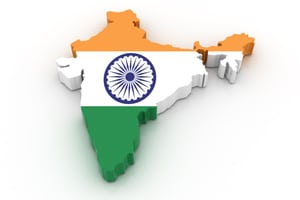 One factor critical to this growth is ecommerce logistics or ecommerce fulfillment. In a recently released World Bank report of Logistics Performance Index (LPI), India ranked at the 35th position among 160 countries. This reflects the ease of doing business and a better movement of the goods inside the country as well as a large scope for reliable logistics service providers in many emerging countries.
According to a recent report by Vinculum, a software company enabling multi-channel retailing in ecommerce, the sector has seen over $500 million invested in 2015 by Indian investors alone, with an aim to create third-party logistics (3PL) focused on ecommerce fulfillment.
This has also created new revenue streams for the players in the ecommerce ecosystem, but has also impacted supply chain processes and choice of IT systems.
Quick Facts
The B2B ecommerce market is expected to reach $700 billion while the B2C ecommerce market is expected to reach $ 102 billion by 2020, according to a compilation of research notes by the India Brand Equity Foundation (IBEF)
While as much as 50% of the ecommerce logistics market is commanded by in-house logistics players, the other 50% is controlled by 3PLs including traditional Logistics Service Providers (LSPs), ecommerce focused logistics providers and India Post, according to KPMG
Major ecommerce players are building their own fulfillment infrastructure. For instance, Amazon and Flipkart alone rented about 3.6 million square feet of warehouse space in the country, half of which was added in 2015 alone.
Nearly 25% of the total warehouse absorption is being taken up by ecommerce players.
The logistics cost for ecommerce retailers can be split across the components of consolidation, sorting, line-haul and last mile delivery (this comprises a major chunk of the fulfillment costs).
The logistics sector specific to ecommerce retailing in India was valued at $2 billion in 2014, with a projected CAGR of 48% over the next five year to $2.2 billion by 2020.
The market potential for fulfillment centers is estimated to increase from about $34 million in 2014 to approximately $430 million by 2020, depending upon a commodity-wise preference to outsource and vendor preferences.
Major Challenges Faced By Online Retailers
The Indian logistics industry seems to be fragmented and underdeveloped, facing various issues such as last-mile delivery, workforce management, cultural diversities, no real time coordination and late deliveries.
Customer returns are a major challenge for any online retailer. Also, their ability to quickly process these returns – return to the appropriate warehouses and then provide refunds to the customers – is one of the chief contributors to the customer experience.
Another major issue is logistical complexity, which consumes a huge amount of capital and time to solve it. There are difficulties faced in overcoming complex routing problems. Also, ecommerce players are struggling to chart out strategies to deal with reverse ecommerce and tackle COD.
Outsourcing Last-Mile Delivery
One can either own or outsource the last mile delivery. Self-fulfillment, however, comes at a cost, which can only be managed with economies of scale as then the average fulfillment cost per customer is reduced.
For ecommerce startups in the early phase of growth, outsourcing the fulfillment services from third party logistics service providers seems more sensible. For instance, Amazon and eBay offer their own fulfillment services to the connected sellers. For those operating independently, there are various multi-channel fulfillment providers available which take care of every process right from receiving the order from the customer to delivering at the doorstep.