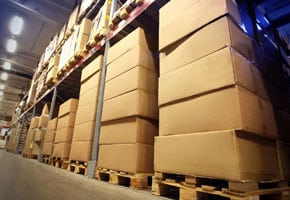 Here is a listing of recently announced expansions, additions and closures in retail distribution and fulfillment centers:
Walmart opened a new 1.2 million-square-foot distribution center in Bethlehem, PA, featuring state-of-the-art automation and warehousing systems and employing about 400 full-time workers.
Officials in Garfield County, CO have approved a request from FedEx to build a warehouse and distribution center in Carbondale, CO, after a previous location outside the Glenwood Airport was denied in 2014.
An Urban Outfitters distribution center in Trenton, S.C., is on track to close in September, eliminating nearly 500 jobs. The 459,000-square-foot facility opened in 2005. Urban Outfitters decided to close the DC after building a $110 million, 1-million-square-foot ecommerce fulfillment center in Gap, PA.
Walmart has expanded its distribution center in Tianjin in northern China. It will extend distribution services for Walmart's suppliers in the region; Nestle and Unilever have already moved in. The first phase of the center serviced more than 80 Walmart outlets.
Simon & Schuster is expanding its Delran, NJ distribution center by nearly 40% to 718,000 square feet, citing anticipated client growth. Construction has started and is expected to be completed by the end of the year.
Texas-based retailer Conn's HomePlus plans to build a $9.2 million, 305,000-square-foot distribution center distribution center in San Antonio.
QVC plans to open its first West Coast distribution center, a 1-million-square-foot facility in Ontario, CA, by the summer of 2016. It will employ more than 500 by 2018, which is expected to double to 1,000 by 2020.