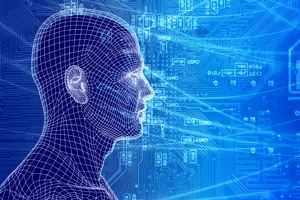 One of the most appealing—and yes, sometimes maddening—aspects of the digital era is that anyone can rewrite the rules. The cost of changing entire industries is quickly falling to zero. Give someone an Internet connection, a couple of development apps and a quirky but compelling idea, and voila! You awake to a brave new world.
For retailers, the rise of the Internet has altered business models perhaps more fundamentally than any invention of the last century. Physical products and services remain important to customers—but with more channels and methods of distribution available than ever before, retailing is facing its most formidable transformation ever.
Yet amid this commercial tsunami, traditional retailers can turn the role of the disrupted on its head. Digital tools are totally democratic in their availability and use; those who wish instead to be the disruptor must become adept at leveraging digital channels and strategies. And that takes both knowledge and courage.
The key to a wise, aggressive and ultimately effective digital strategy is to coolly assess changing customer habits and to embrace those changes where appropriate. Price and value will continue to dictate the majority of consumer decisions, but other aspects come into play such as listening to customer feedback through social media, offering a menu of ownership models (free trials, subscriptions, rentals, value-added upgrades, etc.), and varying business models to fit the global market.
Maintaining leadership in a shifting marketplace requires both flexibility and a sense of urgency, since competitors are sure to step in wherever vulnerabilities exist. Earlier this year, Forrester conducted a commissioned study on behalf of Digital River, "A Prescription for Digital Disruption."
Here are the five recommendations from that study that will enable you to become a Master of Digital Disruption:
Evangelize digital across the organization
The move to tablets, streaming video, cloud-based services and other platforms is not going away. It's time for everyone, from CEO down, to realize that digital alternatives are not something for R&D to focus on in a back room, or for some new division to explore. Every product team in your organization must become savvy in the opportunities and challenges of the digital marketplace.
Emailed sales receipts is one way many smart bricks-and-mortar organizations have countered their all-digital competitors, improving customer service through the acquisition of shopper email addresses. Another tried-and-true concept that largely goes unnoticed due to how seamlessly it has bridged the physical/digital divide is the online gift registry. The most advanced iterations of this sales tool allow shoppers to print out a list that guides them to the exact aisle/shelf location of any item at their local store.
Put flexible ownership models at the heart of the consumer value proposition.
Some consumers want to buy, lease, rent, or rent-to-own, while others want opportunities to "graze at the buffet." Smart marketers are looking not at what has worked in the past, but instead at where their customers are going—and then offering pricing options that match those preferences.
Recognize that the old and new world can co-exist.
This admonition applies to both product offerings and channel partners. While direct-to-consumer distribution is becoming increasingly important, retailers and resellers can often assist in creating new revenue streams, e.g., by selling boxed software that sets up cloud-based upgrade opportunities.
In another example, Nespresso sells its coffee makers through brick-and-mortar retailers, but predominately offers its single-serve coffee capsules online directly from Nespresso.
Be prepared to cannibalize your legacy products, even the profitable ones.
It's never easy to make the decision to sacrifice current revenue for future profit. But in this environment it will become inevitable. Steve Jobs from Apple famously said, "If we don't cannibalize our own products, someone else will."
Give your customer options, sell the alternatives with equal validity, and let the market define your future. Gaming publishers have started to shift away from perpetual up-front ownership to free-to-play model with an expectation to increase their long-term revenues through in-game micro transactions.
Find your innovation edge even if you have to steal from disruptive competitors.
To beat someone who is changing your category, join them—it's okay to copy. Many instances exist of incumbents who were able to maintain their leadership by nimbly adopting transformative new platforms or technologies.
T-Mobile may have been first out of the gate with its new JUMP (Just Upgrade My Phone) plan, a program that allows customers to upgrade their phones twice within any 12-month period by paying a $10 monthly fee. But that didn't stop AT&T and Verizon from quickly following suit, offering their own installment plans to keep loyal customers happy.
James Gagliardi is Vice President of Product and Innovation at Digital River.