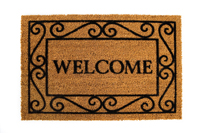 By now the evidence is overwhelming that behaviorally triggered marketing e-mails work like gangbusters — that is, when they're implemented. Trouble is, too many marketers are not using them.
When S&S Worldwide, a cataloger of arts and crafts and sporting-goods products, began sending shoppers who had abandoned their online carts an e-mail reminding them to complete their purchases, the result was a 25% conversion rate.
"It was clear to us that there was an opportunity to capture lost sales," says Carolyn Nye, marketing manager for S&S. The company implemented the program using Engage triggered e-mail technology from its e-mail service provider Silverpop.
But while examples of successful triggered e-mail programs like S&S's are common, far too many marketers don't exploit the opportunities even the simplest behaviorally triggered e-mails offer.
What — no welcome?
A shocking 60% of companies in a study by deliverability firm Return Path failed to send new e-mail registrants a "welcome" message. Granted, the study was done in 2008, but does anyone think the 60% metric has changed in the past year?
Indeed, it's difficult to imagine too many marketing vice presidents during the past 12 months saying: "Okay, right after I lay off a third of my staff, I'm going to integrate a 'welcome' message into our e-mail signup program."
Still, merchants should not only be thinking about implementing a welcome message, they should be actively pursuing it. A welcome e-mail is probably the simplest behaviorally triggered e-mail to implement. And sending one is worth it just for the damage it mitigates alone.
"People want to know when they hit 'submit' that the message went through," says Scott Voigt, vice president of marketing for Silverpop.
Moreover, the longer a company waits to send a new e-mail registrant a message, the more likely it is the person will forget having signed up and report the mailer as a spammer. Too many spam complaints are one way to start having deliverability troubles.
And common sense says the best time to approach prospects is just after they've actively indicated they're interested in the company's products or services.
The reason behaviorally triggered e-mails tend to work so well is they're messages based on a meaningful change in the profile of the person holding the address. Translation, they're as relevant as e-mail marketing messages get.
And as noted above, behaviorally triggered e-mail programs don't have to be labor intensive to work.
But that's not the general perception in the marketplace, according to Tanya Hyde, vice president of professional services for e-mail service provider Yesmail.
Behaviorally triggered e-mails tend to be perceived as difficult to implement, "and they fall down the priority list below the blasting of messages," says Hyde. "It does take more resources to develop incremental campaigns, but in my experience, they are the most powerful campaigns from a return-on-investment standpoint."
Giving thanks and praise
Another example of behaviorally triggered e-mail that most marketers don't send is the "thank you" e-mail, says Hyde. "I am amazed by how many marketers don't send simple 'thank you' messages," she says. According to Hyde, thank-you e-mails don't necessarily even have to include offers to boost sales.
"Sometimes that extra touch that says 'we appreciate you' can be an effective communication strategy that results in spontaneous buying behavior," she says.
Moreover, thank-you e-mails don't necessarily have to thank customers immediately to work.
"Once a month or once a quarter, if you're looking for incremental revenue, sending a thank-you message to your recent purchasers does not take a whole lot of effort — and I've seen those be tremendously effective," she says. "They don't even have to be something done as a triggered campaign. They can be done on a manual basis."
Another relatively easy behaviorally triggered e-mail tactic Hyde recommends is an activation e-mail for new registrants. "We know that the first 90 days after someone signs up for an e-mail program is the most critical period to get in front of that consumer and get them converted," she says. Hyde recommends considering a series of welcome e-mails to turn new registrants into long-time, high-value customers.
Also, at the 90-day mark, the merchant could send an aggressive offer to people who haven't opened or clicked on anything since they signed up.
Another behaviorally triggered e-mail Hyde recommends — or, in this case, an e-mail triggered by non-behavior — is a reactivation message sent to people who once were engaged with the brand but who have since stopped opening and clicking on e-mails.
Voigt agrees. Because of time and resources, marketers tend to focus on the new rather than lapsed customers. "But you have to pay attention to those folks."
Court the cart abandoners
Hyde also recommends implementing abandoned-shopping cart e-mails. "I've seen abandoned shopping cart e-mails that are very effective that are just really simple, well-timed messages sent two or three days after someone has abandoned a shopping cart," she says.
An e-mail can be as simple as, "Hey, you left something in your cart," though Hyde has seen higher conversion rates when there's an offer tied to it. "Even if it's just a small percentage off," she adds, "it does increase conversion rates, and it doesn't have to be complicated."
Sure, some merchants may be wary of training their customers to abandon shopping carts and wait for the discount, Hyde says. But you can put suppression rules in place that say a given customer will receive this abandoned-shopping-cart message only once in a 30- or 60-day period. This way, Hyde notes, "you're tempering that behavior."
Continue on Page 2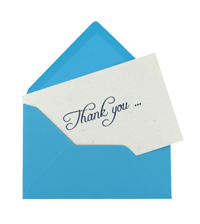 Some marketers may view abandoned-shopping-cart e-mails as too complicated because they require integration with Web analytics software, says Silverpop's Voigt. But even without implementing abandoned cart messages, you can still target tire kickers by sending messages to people who clicked on an offer in the e-mail but did not buy, he says.
"If they clicked on an offer in the e-mail, the knowledge of that action stays with the ESP (e-mail service provider), so segmenting and following up on that is relatively easy to do," he says. "They've already signified intent. A slight regurgitation of the original message may be enough to close the deal."
Another type of e-mail that is arguably behaviorally triggered and inarguably underused by most marketers is transactional messaging, such as account statements, shipping notices, order confirmations. Transactional e-mails are expected by recipients, generally welcome and, as a result, generate high open and click rates. They offer a significant opportunity for incremental revenue.
But there are rules on their use as marketing vehicles. To be considered transactional messages by authorities, their primary purpose must be noncommercial. If their core purpose is found to be commercial, the Can-Spam Act kicks in and they must include an opt-out mechanism and the sender's physical postal address.
According to the Federal Trade Commission, "The primary purpose of the message will be deemed to be commercial if either a recipient reasonably interpreting the subject line of the e-mail would likely conclude that the message contains commercial content, or the e-mail's 'transactional or relationship' content does not appear in whole or substantial part at the beginning of the body of the message, [or] a recipient reasonably interpreting the body of the message would likely conclude that the primary purpose of the message is commercial."
The FTC continues: "Factors relevant to this interpretation include the placement of commercial content in whole or in substantial part at the beginning of the body of the message; the proportion of the message dedicated to commercial content; and how color, graphics, type size, and style are used to highlight commercial content."
Moreover, there can be internal impediments for marketers who want to leverage their transactional e-mails to sell. The function is often owned by IT, which frequently fails to understand why marketing even exists.
But here is another area where the behaviorally based messaging does not have to be complicated. "An e-mail can go out as a receipt at purchase," says Silverpop's Voigt. "It has to be transactional in nature, it can't be a thinly veiled commercial message, but the bottom of the message could offer other things the customer may be interested in."