E-commerce has no borders, but merchants with brick-and-mortar outlets must still promote themselves through locally oriented media online. This includes local search engines such as Google Maps and Yahoo! Local, which "mash up" maps with directory listings, reviews/ratings, satellite images and 3-D modeling — all tied together with keyword search relevancy.
If your business doesn't rank well in local search, you're missing a key opportunity. Here's how to improve your search standings locally.
Check your directory listings
There are now thousands of online directories and Web guides to local businesses. Where do you start?
You can build directories from the local phone company's database information. Keep in mind that companies that host nationwide directories typically get their content from data aggregators.
Data aggregators build their content from a variety of sources to have information as comprehensive as possible. There are three top aggregators for U.S. business listings: InfoUSA, Acxiom and Amacai.
The first step for managing the online presence of local companies is to check and update the business's listing information in each of these main aggregators. Make sure that the address information, phone numbers, fax numbers, and any other contact information are all correct.
Then check/update your listing information in the top yellow pages directory sites, vertical directories, and top local search engines. The best guide of Internet yellow pages, vertical directories and local search engines is the "Local Search Guide" provided by the Yellow Pages Association (YPA). Check your listings in each of the sites listed in the guide, and update where necessary.
Focus primarily on their local search or map search sections. And you'll want to look for how to add/update/edit your listings in them. For instance, the interface for updating listings in Google's Map Search is via the Google Local Business Center.
Enhance your local business profiles
Many of the online directories and local search engines are adding more dimensions of information onto a business's basic listing. Providing as much detailed info as possible about your company through these profiles could help convert users of those sites into new customers for you.
This information can include things like hours/days of operation, products and manufacturers carried, special offers, years in business, photos, videos, slogans, business categories, keywords, certifications, menus, amenities, payment methods, etc.
Add the URL for your company Website to these local information Websites, since more inbound links provide you with better ranking ability in search engines. The sites on which you can associate your URL with your listing for free are better for this, since Google and other search engines may not count paid links.
The prospect of updating and monitoring information through so many avenues may seem overwhelming. For a small business with just a few locations, the main work is in the initial integrations and updates; thereafter, you just need to periodically check and intervene as necessary. And you don't have to do your updating all at once.
But if you have dozens or hundreds of locations, focus on just the top yellow pages, the business info aggregators, and the top search engines. From those sources, your proper info is likely to trickle down to all the rest.
If you're still overwhelmed at the prospect of handling the update duties, several companies have sprung up to provide a management service for local profile information. Two include Localeze and LocalLaunch.
Technical optimization for local search engines
Once your business's listing is in the local search engines, you have to get your business to rank higher when users search for your industry's keywords. How?
If your company has multiple locations, you don't need a standalone site or subdomain (ex: loc1.example.com, loc2.example.com, loc3.example.com, etc) for each outlet. It's probably better if you don't, since each of those locations would probably produce similar Website content. But it may be helpful to create a separate profile Webpage on your site for each distinct location.
All the basic search engine optimization factors can come in to play and may help influence your rankings. These factors include having good, specific text in each page's title H1, page body, IMG ALT value, etc.
It's ideal to engineer the page title to include business name, type of business, and the location name. Example: "Acme Café: French Restaurant in Boston, MA." Think about the main ways that users are likely to enter keywords into search engines to find your business.
Examples of likely keyword combinations related to Acme Cafe: "Acme Café," "Boston French Restaurants," "French Restaurants in Boston," "Boston Restaurants," "Restaurants in Boston" etc. For multiple locations, try to make the title different on each location's page.
Describe you business in a brief sentence in the meta description tag. This could reiterate your ideal keywords and attract users to come through to look at your Website.
The homepage and "Contact Us" page should have the main location's basic listing info displayed somewhere in the HTML text. (Use the hCard Microformat — which allows search engines to properly interpret the address info and identify that it is an address, while still displaying the address legibly for humans — for this purpose.) If you have multiple locations, have the basic info displayed on each location's profile page.
You should place differentiating info into each store's pages; this would include a map, hours of operation, brand names, product photos, and so on.
When updating/adding your listings into online directories and search engines, consider altering your business's formal name slightly to include the top categories/business keywords. For example, "Acme Café Company, Inc." could be renamed "Acme Café French Restaurant of Boston" in online directories. This can make your site/business appear much more relevant for a user's keyword search.
And when updating your business name, consider making it so that the first letters are from earlier in the alphabet. Many online directories still default to listing all businesses within a category in alphabetical order.
Good user ratings are a key factor for ranking high in a number of the local search engines, particularly Google Maps, which has compiled ratings from many directory sources to get a universal rating for a business. So having high average ratings in Judy's Book, CitySearch, Superpages, Yellowpages.com and others will help you rank higher in the map search results.
Google has added its own user ratings to the mix as well. By encouraging happy clients to rate you, you might be able to drive up the positive reviews, thus improving your rankings.
As part of good reputation management, you should monitor your online ratings in the various sites, and try to respond to complaints/issues as quickly as possible.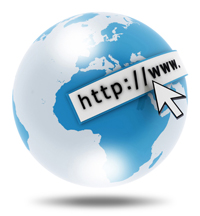 Stephan Spencer is founder/president of natural search marketing agency Netconcepts and co-author of The Art of SEO, due out this summer. Chris Smith, formerly of Netconcepts, covers the local search beat for Search Engine Land.
WHAT ELSE CAN YOU DO TO IMPROVE LOCAL SEARCH?
HERE ARE A FEW MORE QUICK TIPS:
DEVELOP inbound links that point to your Website. Inbound links are still a large factor for ranking well — both in Web search and in local search. But remember, quality over quantity. Low quality links, such as from "link exchanges" or any sketchy reciprocal linking schemes, could actually lower your rankings.
ISSUE periodic press releases, with links pointing back to your company's Website. Many businesses that issue press releases completely neglect to include hyperlinks, and miss out on the inbound linking opportunity.
REACH OUT to bloggers who write about stuff going on in your local area. Give them free products or services to review; they just might write cool reviews of your business, linking back to you. Bear in mind, however, that the review you get (if you get one) might not be positive.
CONSIDER starting up your own blog on your company Website, since this can not only set up a community dialog with your clients, but also increase the chances that other sites will quote you and link to you. The best business blogs put a human face on a company, and the entries are more effective when written in a more informal, personal manner. Use of BlogMaps could be a great way to indicate that your blog is for a specific, local region, and to encourage other blogs in your area to be associated with you.— SS/CS