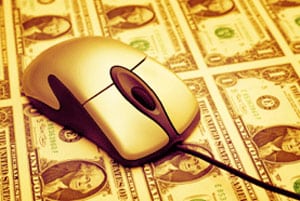 Whether you're a startup or an established merchant with a new product, crowdfunding can be a great way to help you raise necessary capital while simultaneously establishing a new customer base.
While fully funding a campaign on Kickstarter or Indiegogo is hard enough, that's just half the battle, as post-campaign problems often occur with manufacturing and order fulfillment. So here are a few tips for the second half of that battle.
Anticipate Production Delays
What May Happen
One common challenge related to order fulfillment of Kickstarter and crowdfunded campaigns is post-campaign production.
There are a couple of major reasons for this. One is that the Kickstarter may underestimate the number of backers they will receive, meaning the initial production run may need to be much larger than originally discussed with the manufacturer, which can cause delays.
The second reason is that, because Kickstarters and crowdfunders are often working with prototype products, it is often the case that the product has never been mass produced prior to the completion of the campaign. Prototyping a product on a small scale is different than large batch manufacturing, and when trying to do the latter for the first time, it can also lead to delays as a result of tweaks that need to be made during the manufacturing process.
What You Can Do
Don't assume everything will run smoothly. Anticipate delays before you even launch your campaign, and set appropriate delivery timeframes with your backers that take into account those anticipated delays.
If everything does run smoothly, then great, you'll deliver your rewards ahead of schedule! If there are delays, then you've given yourself some padding to still meet delivery time expectations and keep your backers happy.
Anticipate Shipping Costs
What May Happen
Do you know what it costs to ship a 4 lb. package from the U.S. to Australia? Be sure that you do before you launch your Kickstarter or crowdfunded campaign.
Many crowdfunded campaigns have backers from around the world, and it's not uncommon for sellers to underestimate the costs of shipping, meaning that a big chunk of their pledge money actually goes toward order fulfillment.
What You Can Do
Do your homework ahead of time. Confirm which shipping carriers and delivery methods you will be using for each of your rewards. For example, will you go with an international ship method that includes tracking and delivery confirmation? If so, expect to pay more. If not, the cost will be less, but it it'll likely take longer….so set that expectation with your international backers.
Some Kickstarters charge for order fulfilment, whereas others do not. A fairly common strategy is to offer free shipping to domestic backers with their pledge, and to charge an additional fee to ship outside of the U.S. Determine what your average shipping cost will be for each reward, and just make sure you are more than covered with your pledge amounts.
Keep the Rewards Simple
What May Happen
Providing your backers with multiple pledge amount options is a good idea. But as far as the actual rewards you are offering, try to keep it simple.
I have seen Kickstarters include a ton of different products as part of their rewards. In addition to the product that the backers are actually funding, they include stickers, hats, t-shirts, posters, mugs, keychains, postcards, DVDs and more. Not only does this add time and complexity when it comes to product sourcing, it can also add time and money to your order fulfillment.
What You Can Do
It's okay to get creative and offer a couple of smaller or personalized items to go along with some pledges, just don't overdo it.
After all, most of your backers want the product that you've created, not stickers or keychains. For your different pledge amounts, try offering different combinations of your product, including multiple quantities, combo packs with more than one size or model, color variations, etc.
Order fulfillment is often one of the biggest challenges faced with any Kickstarter or crowdfunder. Try to anticipate as much as you possibly can before you launch your campaign, use outside companies to help out if need be, and make sure to keep your backers in the loop every step of the way.
Steve Bulger is sales & marketing manager at eFulfillment Service. Follow him on Google+ and on LinkedIn.