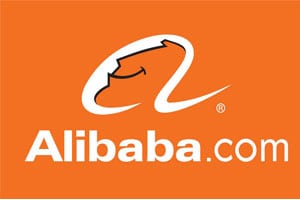 Its record-setting IPO done, Chinese ecommerce giant Alibaba is a tsunami that will have a major impact on ecommerce and retail in general both here and around the world, a leading consultant told attendees at Parcel Forum 2014.
"This company has 81% of the Chinese ecommerce market, the largest in the world," said Jim Tompkins, president of Tompkins International. "They're exploding. This year, I estimate they'll do $450 billion in ecommerce business, more than the U.S., the UK, Japan, France and Germany combined."
In 2013, Tompkins said, business conducted on Alibaba led to the shipment of 5 billion parcels, about the same as the combined volume of UPS and FedEx. That number will grow to an astounding 200 million parcels per day by 2024, he predicted.
On Singles Day 2013 in China alone – the largest shopping holiday in the world – $5.75 billion worth of goods were sold on Alibaba's sites, including Taobao, Tmall, Juhuasuan and eTao, Tompkins said.
He said Alibaba founder and chairman Jack Ma has a global play in mind, not just China.
"He wants to flatten commerce around the world, so prices are the same in China, in Brazil, in Moscow and Chicago," Tompkins said. "He's active in Southeast Asia, buying a piece of the Singapore Post, and also brokering deals in Europe and South America."
Concerning Alibaba's global aspirations, the company has struck deals in 2014 with the French and Italian governments aimed at fostering ecommerce growth for merchants from those countries selling on Tmall, including providing them with enrollment support, online marketing and customer service support. In the UK, Alibaba has deals with major retailer chain ASOS and high-end fashion brand Burberry, and in Spain with major apparel retailer Zara. In Southeast Asia, Australia and Brazil, Alibaba has partnerships with national postal services.
While Ma famously said in 1999 that he would never be a bank and never get involved in supply chain operations, he created the AliPay payment system in 2004. Then in 2013 he announced a $48 billion partnership with a Chinese department store chain and various local delivery companies to create the Rookie Technology Network, a smart logistics network to accelerate ecommerce growth.
"He realized that supply chains in China were a constraint on his business, so that led to the deal," Tompkins said. "By 2024 he'll invest $32 billion in Rookie, a coordinated transportation network that includes distribution and fulfillment centers."
Tompkins compared Ma's first foray into the U.S., invite-only ecommerce marketplace 11 Main, to "a couple strolling down Main Street hand-in-hand on a Saturday morning, dealing with merchants on a one-to-one basis." He contrasted this to "packing the kids into an SUV for a trip to the mall," a reference to Walmart.com.
Ma's focus for now with 11 Main is gaining insights via consumer data and building brand awareness for Tmall in China, Tompkins said.
"Someone may look at (11 Main) and discount Alibaba," he said. "But people didn't believe me when I said it was going to be the biggest IPO ever and it was. Jack is not a tech guy, he's not a retail guy or a translation guy. But he has studied retail success and Chinafied it. So now he's bringing it to the U.S. and translating it here. He wants to learn, and surrounds himself with people who want to learn."
Tompkins said Alibaba will be soon become a disruptive force in U.S. ecommerce by adding massive sales volume via its marketplaces, while relying on merchants to handle fulfillment and logistics.
While someone questioned Tompkins' assertion that Alibaba could repeat its Chinese search dominance in the U.S., where Google reigns, he said Alibaba will likely strike deals with major retail chains in categories like pharmacy, office supplies and sporting goods that could steal some of Google's thunder.
Tompkins' advice for merchants was to get onboard the Alibaba train now as it will be huge here.
"Alibaba is a big deal," he said. "If a company doesn't know about it, they need to figure it out. It can provide you with tremendous lift or tremendous competition – it's your choice."
Tompkins added that optimizing the supply chain to power omnichannel growth is one way merchants can turn ecommerce titans like Alibaba and eBay into allies. He said this is part of an overall approach that includes elements of strategy, structure and implementation.