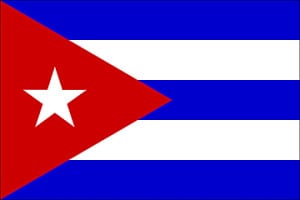 Rumor has it Amazon is getting its site ready to ship product to Cuba.
A "ship to Cuba" button was seen on Monday, March 2, on Amazon's website by Reuters correspondents in Havana. But the option does not appear to work and reporters got an error message when they tried to order an item and ship it to Cuba.
In December, the U.S. and Cuba agreed to restore diplomatic ties after a half century of hostility, ending one of the world's last Cold War standoffs and launching a realignment of the politics of the Americas.
According to a fact sheet issued by The White House in December, the U.S. is seeking to expand commercial sales of certain goods to Cuba. Items that will be authorized for export include certain building materials for private residential construction, goods for use by private sector Cuban entrepreneurs, and agricultural equipment for small farmers.
This change will make it easier for Cuban citizens to have access to certain lower-priced goods to improve their living standards and gain greater economic independence from the state.
So based on the above, it seems that when the time comes, maybe the U.S. suppliers would be able to sue AmazonSupply.com to ship building materials and equipment to Cuba. However, there's more opportunity for Amazon further down the fact sheet.
The updated policy initiates new efforts to increase Cubans' access to communications and their ability to communicate freely. The commercial export of certain items that will contribute to the ability of the Cuban people to communicate with people in the United States and the rest of the world will be authorized.
This will include the commercial sale of certain consumer communications devices, related software, applications, hardware, and services, and items for the establishment and update of communications-related systems.
This leads me to believe Amazon may finally have found a market to sell its failed-and-forgotten-about Fire Phones.
Don't the people of Cuba deserve better?
But on a more serious note, how big of a cross-border direct-to-customer market is Cuba? According to the fact sheet, there are 11 million people in Cuba, and just 5% of the people have access to the Internet.
And according to Wall Street Journal, the economy of Cuba is not very stable. The country has been hit by economic crises in its major patrons, Venezuela and Russia.
Venezuela's economic turmoil is deepening, making it increasingly unable to afford its subsidy of Cuba, per Wall Street Journal. Russia, as one of Cuba's largest creditors, is facing its own financing problems. And Wall Street Journal notes that Europe, whose open trade with Cuba made it the second-largest export market for the country, has struggled to avert a third recession in five years.
It seems independent Cuban entrepreneurs, instead, would be the beneficiary of amended U.S. sanctions. Miami Herald reported last week that the U.S. State Department's new rules will encourage Cuba's nearly 500,000 registered cuentapropistas — those who work for themselves — to develop products for export.
However, that article notes that Cuba is not set up for non-state entities to trade abroad. Which means the government of Cuba would have to set up regulatory reforms, taxes and tariffs, and is not ready to do so.