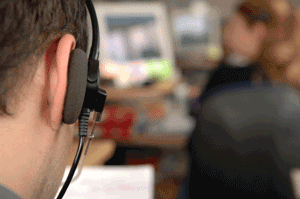 Amazon has opened an 80,000 square-foot contact center in Kentucky this month and while the customer service center is the first of its kind there, it joins four other fulfillment centers across the Bluegrass State.
According to an article in the Central Kentucky News, Amazon opened a temporary contact center in August 2012 while construction began on the permanent facility. The new contact center includes 960 call seats and has approximately 300 employees.
The contact center will operate from 8 a.m. to 11 p.m. with staggering shifts, according to the article, and will handle customer service and technical support for Amazon.
The new contact center helps expand Amazon's reach in KY, according to the article, which already has fulfillment centers in Lexington, Campbellsville, Louisville, and Hebron.