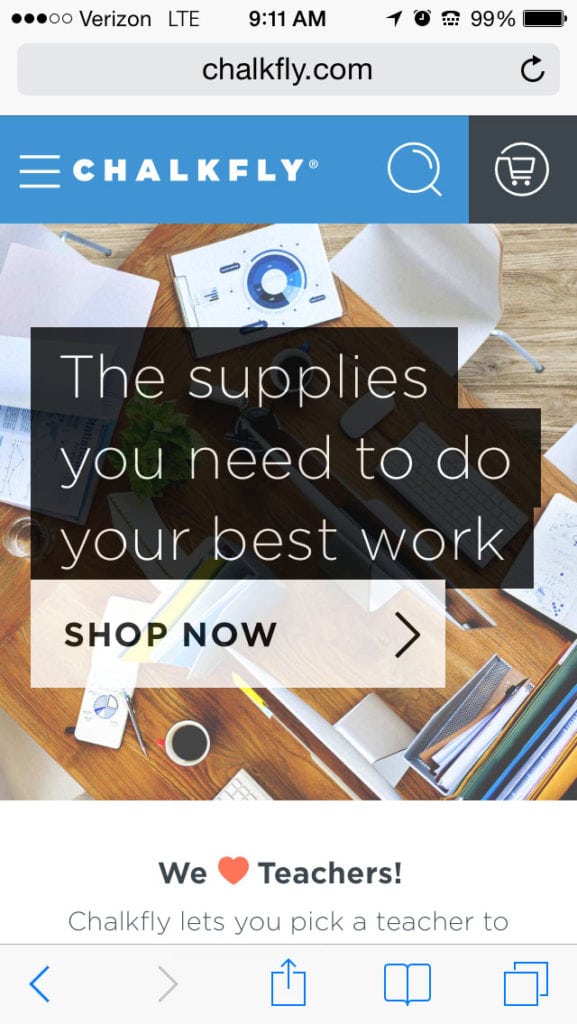 Office and school supply ecommerce retailer Chalkfly saw a 33% increase in its average order value when it launched a re-designed fully responsive website. At the same time, Chalkfly leveraged SLI Systems' search technology.
Lissa Cupp, chief marketing officer for Chalkfly, said aside from seeing an average order value increase, Chalkfly has seen an increase in conversion rates and a decrease in bounce rates.
"They are not bouncing because they are finding what they are looking for," said Cupp.
Chalkfly's use of SLI's intuitive site search functionality enables customers to quickly and easily find and purchase items amid more than 60,000 products in office and school supply categories.
Cupp said prior to the SLI Systems implementation, customers were not receiving relevant search results and that was slowing down the overall user experience and increased the bounce rate.
"It was a no brainer for us to make the user experience better," said Cupp.
Prior to implementing SLI's search technology to the website, the average order value was $231 and after it had increased to $343.
The conversion rate before the redesign was 14.78%, after the redesign it increased to 19.63%. The redesigned web site was launched in July.
To address the unique back-to-school product needs for parents and students, Chalkfly used historical data and worked with local Parent Teacher Organizations to learn which supplies were important for each grade. With this information, the "searchandising" team curated categories and back-to-school kits organized by grade, providing refined options for shoppers.
The kits make shopping easier and increase purchases by marketing additional in-demand back-to-school products to users.
"With back-to-school coming we knew we needed to do it, it coincided with an overall site re-launch," said Cupp. "We're going in the right direction."
Cupp said search is all about personalization; it's all about making it unique to the customer. She said it may not be the bell and whistle everyone thinks of first, but it is important and it often gets overlooked.
"Improving [search] can really make a big difference to your business, we see that it was the right decision," said Cupp.