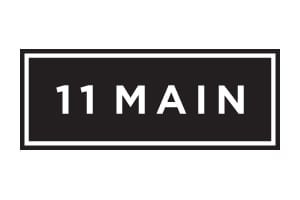 As Chinese ecommerce giant Alibaba's new 11 Main online marketplace gears up for its U.S. assault by wooing merchants, the company is looking to take away share from market leaders Amazon.com and eBay by adopting a more disruptive tack vs. the "me too" approach of Japanese operator Rakuten, observers say.
And while 11 Main will make merchandise available from domestic sellers in curated fashion – a key differentiation point – Alibaba will have to work to overcome negative consumer perceptions of Chinese goods.
The low pick rate for merchants on 11 Main, a reported 3%-5% vs. 10%-15% for Amazon and eBay, is a major advantage, as is the potential for advertising revenue from sellers who can use some of those savings to better market their offerings.
"I can imagine 11 Main saying something like, 'sell on our marketplace, then take the (pick rate)  savings to either pass it along as lower prices for customers or advertise with us,'" said Scot Wingo, founder and CEO of ChannelAdvisor. "That could put pressure on Amazon and eBay." In addition to curation, offering high-value items and a greater selection are other ways 11 Main could look to differentiate itself, Wingo said.
While Alibaba's massive size and successful track record overseas is a major factor in its favor – with total transaction value more than Amazon and eBay combined – the company has its work cut out in terms of brand-building, perception issues and proving it can deliver a smooth operation, observers say.
"The biggest open question for 11 Main is how Alibaba can generate consumer interest in its brand domestically, whether via direct marketing or on social media," said Eric Best, CEO of Mercent, whose firm helps major brands like Office Depot and Petco sell via online marketplaces. "Arguably the biggest challenge of any internet company entering a new market is how to create relevance for consumers, and in this case to do so for merchants as well."
While Rakuten, formerly known in the U.S. as Buy.com, may seem a good example to gauge how 11 Main will fare in the U.S., Wingo said it's an apples-to-oranges comparison as the models are different.
"Buy.com was mostly focused on reselling items from retailers, and it's now transitioning to a 100% marketplace," he said. "While that is going smoothly, and Buy.com does well for our customers who tend to sell to high tech buyers, it's fair to say they're not challenging Amazon and eBay to date. They're similar to them with a 10% pick rate, so they're not that disruptive. The Chinese are coming in with a different mindset."
Best said a major unknown is how 11 Main decides to handle value-added services for merchants, including key success factors like online store design and customer support. With its Tmall marketplace in China, all of the services are provided by Alibaba.
"To the extent that the platforms (Tmall and 11 Main) are similar Alibaba either has to address value-added services for sellers directly, or they need to develop an ecosystem of partners in the U.S.," Best said.
Subscribe to RSS headline updates from:
Powered by FeedBurner