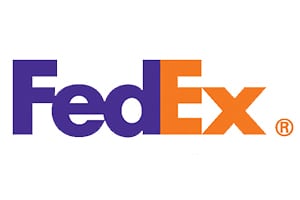 FedEx Corp. is doing a little holiday shopping of its own: On Monday, FedEx said it was acquiring GENCO, and on Tuesday, it acquired Bongo International.
GENCO is one of the largest third-party logistics providers in North America. With a comprehensive portfolio of supply chain services, GENCO's expertise will expand existing FedEx service offerings in the evolving retail and ecommerce markets.
GENCO processes more than 600 million returned items annually, and is considered a pioneer and market leader in reverse logistics, providing triage, test and repair, remarketing and product liquidation solutions. GENCO's annual revenues are $1.6 billion.
Bongo International's technology and processes provide a comprehensive and integrated end-to-end solution that helps retailers and e-tailers grow by reaching international ecommerce consumers.
Bongo International's capabilities include duty and tax calculations; export compliance management; HS classification; currency conversions; international payment options inclusive of language translation; shopping cart management and fraud protection.
With a base of over 2,000 retailers across Europe, the UK and U.S., Bongo International is currently delivering cross-border enablement solutions to more than 200 countries worldwide.