Gap is teaming up with Birchbox, by incorporating Birchbox counters in several Gap stores in major cities throughout the U.S. for a limited time experience.
"We are excited to invite our customers to experience Birchbox in select Gap stores this summer," said Jerry Brandehoff, VP of Merchandising at Gap. "We want to create a special moment that drives a deeper engagement with them and also brings an element of surprise."
The pilot counters will be located in the following cities: New York City, Los Angeles, Chicago, Houston, and San Francisco, according to a press release by Birchbox.com.
It is an eight-week experience that will run through the end of July within seven flagship Gap locations.
Specific offerings will vary from store to store and include full-size products in hair, makeup, skincare, nail, body and fragrance categories. Customers will also have the option to Build-Your-Own-Box and exclusive subscription boxes featuring summer assortments for men and women.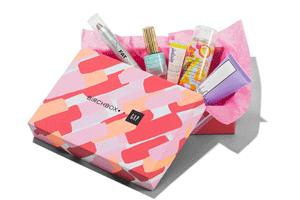 "Expanding our offline footprint and creating more opportunities to interact with the Birchbox brand in the physical world is a priority for our business. We want to be everywhere our customers are, and we know our customers are avid Gap shoppers," said Katia Beauchamp, co-founder and CEO at Birchbox. "It's an incredible honor to have such an iconic retailer open its doors to us – we worked closely with the Gap team to bring the Birchbox beauty experience to life in a fresh way that's relevant and exciting to consumers."
Birchbox and Gap first teamed up in 2014 for a special offer in subscribers' December boxes, and partnered again this past March on a limited-edition babyGap box for new moms.
Gap recently announced that it would partner with Virgin Hotels, where hotel guests would be able have Gap apparel delivered straight to their hotel rooms.
Forbes.com reports that Birchbox opened its first store in New York City last year, in Manhattan's SoHo neighborhood. Last week, customers voted to bring a Birchbox store to their cities in August through the Birchbox and Birchbox Man Road Trip campaign.
Birchbox will then open two brick-and-mortar stores in 2016 in the road trip locations with the biggest shopper turnout.
[Related: Gap and Virgin Hotels Bring Room Service to the Next Level]