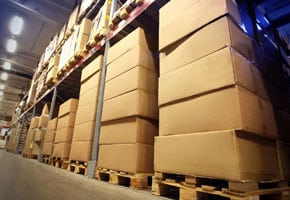 There are a lot of factors that determine success in the omnichannel marketplace. But retailers are discovering that their logistics and fulfillment operations are consuming a larger share of the oxygen in omnichannel conversations than ever before.
According to a UPS Pulse of the Online Shopper survey, consumers want more flexibility in shipping and fulfillment, including the ability to select delivery dates and times, and to reroute packages based on personal preferences. The demand for flexible shipping options reached a new high in 2013, when 44% of shoppers abandoned carts due to an estimated delivery time—a sharp increase over 2012.
With consumers placing a heavy emphasis on shipping in retail decision-making, it's critical for retailers to explore new ways to leverage logistics strategy as a driver of omnichannel success.
At Dotcom Distribution, we've seen how important a strong logistics strategy can be for omnichannel growth. But in the current omnichannel marketplace, there are a handful of logistics strategy essentials that seem to be separating leading omnichannel retailers from the rest of the pack.
Inventory Visibility
Omnichannel success begins by creating a single view of inventory across all stores and distribution centers. To satisfy customer needs, retailers must quickly deliver merchandise to customers—regardless of where those customers make their purchases.
For example, if a customer purchases a product online that is out-of-stock at the distribution center, you need to be able to ship it from a store location. Conversely, if the customer wants to buy an out-of-stock product in-store, you need the ability to quickly deliver the product from another location.
A single view of inventory across all channels and locations enables you to leverage logistics as a catalyst for exceptional customer experiences, ensuring that customers can buy from any location, at any time and have the item in their hand the next day.
Forecasting
There has never been a greater need for accurate forecasting in logistics than there is today. The fluidity of inventory across channels and locations means that retailers need to be able to predict order volumes and inventory requirements to satisfy customer needs, while maintaining some semblance of operational efficiency.
In the omnichannel universe, shipments from store locations are sometimes necessary to protect the quality of the customer experience. But every item that is shipped from a retail location depletes that store's inventory and places additional strain on brick-and-mortar operations.
Accurate forecasting boils down to leveraging historical data (shipping volumes from distribution centers vs. individual stores, busiest store locations for direct to consumer shipping, etc.) to improve logistics and customer experiences. Armed with historical data, a first-rate logistics provider can significantly increase your ability to gauge the level of order activity each channel can support.
Return Management
By definition, omnichannel means giving customers the ability to buy what they want, where they want, when they want it. Now, consumers expect to have that same ability when it comes to returns.
The demand for omnichannel return experiences requires retailers to support returns at any location. So, regardless of where the order originated, you need a logistics strategy that allows your customers to return merchandise at retail locations as well as distribution centers.
The overarching truth of omnichannel retail is that customers are in the driver's seat. As customers' attention turns to shipping, the more you can do to align your logistics strategy with your customers' needs and preferences, the more likely it is that your brand will achieve omni-channel success.
Maria Haggerty is the CEO at Dotcom Distribution