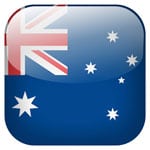 Newegg and Pitney Bowes are making waves down under, with both announcing brand extensions this week in Australia.
To further expand its reach in Australia, Newegg is opening a store on eBay Australia.
The product assortment available on Newegg's eBay store in Australia primarily features computer components, and all products will ship from within Australia.
While Australian customers have been able to shop Newegg since April 2014, product availability was limited, and international shipping increased the overall cost of delivering products to customers. Product availability has steadily increased since then, and in November 2015 Newegg began local order fulfillment from within Australia.
Newegg now ships approximately 7,000 product SKUs from within Australia, with an additional 41,000 products available to Australian customers via Newegg's North American channel. All told, Newegg more than tripled its Australian revenue in just the past seven months.
"The strategy to expand Newegg's international presence hinges on successfully reaching customers in key markets such as Australia," said Danny Lee, Newegg CEO. "In two short years our Australian operation has grown significantly, and we are committed to continuing growth in the months and years ahead."
Meanwhile, Pitney Bowes announced that it is expanding its business in Australia to provide global ecommerce solutions to retailers looking to sell their goods across international borders. With the Pitney Bowes Borderfree Retail solution, Australian retailers will reach consumers in 220 countries and territories.
Cross-border shopping is not new to Australian consumers. Australians are the most likely of all global consumers (at 63%) to purchase products online from retailers outside their own country, according to Pitney Bowes' research. And, for the 285 US and UK retailers on the Borderfree solution, Australia ranks as a top market for product sales.
"Australian brands have always been popular with consumers around the world," said Lila Snyder, Executive Vice President and President, Pitney Bowes Global Ecommerce. "Now, retailers can expand internationally to take advantage of growth opportunities in global markets, and provide an outstanding customer experience."
Tim Parry is Multichannel Merchant's Managing Editor, and the lead programmer for Growing Global.