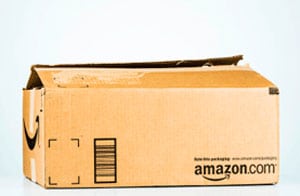 Amazon has been making major investments into building more warehouses in order to bring more products, to more people, the fastest way possible. In fact, according to a recent article in Businessweek, Amazon has spent nearly $14 billion since 2010 to build 50 additional warehouses in the United States.
These new warehouses, according to the article, are designed for speed and boosting storage capacity with "floor to ceiling shelves." Dave Clark, vice president of worldwide operations and customer service at Amazon, told Businessweek that these new warehouse designs give the ecommerce retailer twice as much product space than what an Amazon warehouse looked like five years ago.
Since storage, shipping, and delivery have become a major focus at marketplace in recent years, it requires an increase in fulfillment staff. Amazon is expected to add 5,000 full-time jobs in 17 of its domestic warehouses. Those additional jobs will include fulfillment associates and lead fulfillment associate positions. Amazon is also currently hiring for more than 2,000 jobs across its customer service network, which include a mix of full-time, part-time and seasonal positions.
Amazon also is expanding its global reach, it opened its tenth marketplace, Amazon.in, in India, in June.