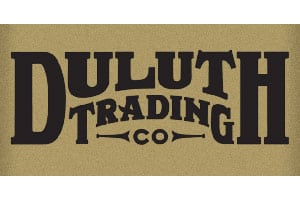 BURLINGTON, Mass.– (BUSINESS WIRE) — Demandware®, Inc. (NYSE: DWRE), the industry-leading provider of enterprise cloud commerce solutions, announced that the Duluth Holdings Inc., dba Duluth Trading Company (Nasdaq: DLTH), a lifestyle brand of men's and women's workwear, casual wear and accessories, has selected Demandware for its next generation commerce platform. Duluth Trading will leverage the Demandware platform to optimize its digital and omnichannel growth strategies.
Based in Belleville, Wisconsin, Duluth Trading offers high quality, solution-based workwear, casual wear and accessories for men and women who lead a hands-on lifestyle and who value a job well done. The Company provides its customers an engaging and entertaining experience online, in its catalogs and in "store like no other" retail locations. Duluth Trading is committed to outstanding customer service backed by its No Bull Guarantee.
"After an extensive search we decided that Demandware was the platform to support Duluth Trading's future growth," said Al Dittrich, senior vice president of omnichannel customer experience and operations. "Demandware demonstrated the speed and scalability that will support Duluth Trading in our next phase of growth; it is a time tested platform which gives us the confidence that Demandware is the right partner for us."
The Demandware Commerce Cloud streamlines retail operations from customer attraction to conversion. The unified platform maximizes agility and innovation across all channels, enabling retailers to keep up with continually evolving consumer expectations and deliver seamless experiences to the consumer. Scalable, reliable and secure, the Demandware Commerce Cloud provides a full range of capabilities that leverage a shared view of key retail data such as customers, orders, products and prices, and is powered by a unified promotion and personalization engine.
"As retailers experience cycles of rapid growth, commerce systems need to scale to meet the demands of the business and the customer," said Jeffrey Barnett, executive vice president and chief operating officer at Demandware. "The Demandware Commerce Cloud provides retailers with an agile and scalable platform to support rapid growth and expanding product lines. We are thrilled that Duluth Trading has picked Demandware as its ecommerce backbone for the next phase of its growth. Duluth joins an increasing number of large direct-to-consumer retailers who are realizing the advantages of partnering with Demandware to drive superior online customer experiences."