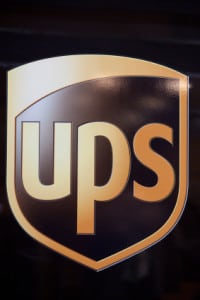 The desire for convenience, flexible delivery and payment options and a seamless experience across channels continue to dominate for consumers worldwide, according to the second annual Pulse of the Online Shopper global study, conducted by comScore on behalf of UPS.
Not surprisingly, the study found that "free" shipping is a powerful driver of online purchases, no matter the geography, and that cost considerations continue to trump speed in the minds of global consumers.
The report surveyed 19,485 consumers between February and October 2014 across four regions and 14 countries. comScore found that B2C ecommerce sales in 2015 are roughly split into thirds among the U.S., Asia, and the rest of the world. Over the next four years, the share of sales in Asia is projected to grow to 37%, with the U.S. share shrinking to 31%, and the other regions staying rough equal.
"As expected, we saw incredible use of mobile devices, as the 'flex shopper' we coined in the past has emerged and grown up," said Ashley Boggs, senior marketing manager for UPS. "As there are now more types of devices and shopping apps, online shopping behavior has morphed into something that's not a singular part of day, but is woven throughout the day and a consumer's life experience, and we're seeing that across the globe."
According to the report, the flex shopper "is ruthlessly efficient, switching channels (stores and online) and devices (laptop, tablet and smartphone) to best suit personal convenience when researching, evaluating and purchasing products. Information and control are paramount and retailers must offer near-perfect shopping experiences across every channel and device to thrive."
While mobile commerce continues to grow, the report found that shoppers around the world are running into several barriers, including not getting a clear or large enough product image, product information not being easily viewed and being hard to compare products. Asia and Brazil had the highest number of consumers listing smartphones as the preferred method of shopping from multichannel retailers (10%), followed by Mexico (6%); for the U.S., it was only 1%.
There were some regional differences worth noting. For instance, just 29% of shoppers in Brazil preferred to ship items back to the retailer vs. doing an in-store return, while in Asia, Europe and the U.S., between 55%-75% noted that preference.
In terms of delivery preference, the U.S. lagged the rest of the world in terms of desiring alternatives: 74% of consumers here said their residence was their primary delivery point, with 26% preferring alternate means like a pickup location or a retail site. For Asians and Brazilians, the split was about 55% to 45%, and in Europe it was 68% to 32%.
"Asian consumers are much more interested in having alternatives like click and collect and pickup locations," Boggs said. "Just as Asians were early adopters of things like smartphones, they're ahead of the curve in terms of alternate deliveries."
Some other regional highlights of online shoppers from the report:
Brazilians are the most advanced and social in their online shopping habits. More than half of their purchases are made online, the highest of any market, and 64% said they are influenced by reviews or posts on social media to help decide which products to purchase. Over a third of online shoppers in Brazil are willing to wait 11 days or more for their international orders in order to qualify for free shipping.
Europeans make the fewest purchases on a smartphone (19%) and 40% use retail mobile apps. They make more in-store purchases (54%) than they do online, and while shopping in a store, 61% prefer to check out with an associate. Fifty-two percent said they prefer seeing the expected arrival date rather than the transit time.
Mexicans make the highest percentage of in-store purchases, and cite fraud-related delivery issues as a primary concern. However, 43% reported using their smartphones to research products before visiting a store. Only 35% said they have returned an online purchase, the least of any market.
Americans make more purchases on tablets than any other market. Free shipping continues to drive purchasing decisions, as 58% reported adding items to their cart in order to qualify. Eighty-three percent said they're willing to wait an additional two days for delivery if shipping is free, and 68% said free returns were needed to complete a sale. Only 44% said they were satisfied with the ability to change delivery days or reroute packages.