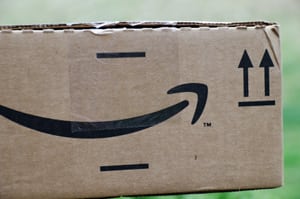 Amazon has raised its minimum order size for free shipping to $35, effective Oct. 22.
Amazon spokesman Erik Fairleigh said in an email the the company had not changed the minimum order amount for free shipping in more than a decade. That amount was previously $25.
Amazon Prime members can get free two-day shipping if they pay an annual fee of $79. The merchant has not disclosed the number of Amazon Prime members it has, but in March, Morningstar estimated the number to be upwards of 10 million.
In other Amazon news this week, the company said that its third-party marketplace sellers will be invited to offer holiday deals that will be featured on the Amazon holiday deal pages, including the Today's Deals page.
Marketplace sellers invited to take part in the holiday deals promotion program will have the opportunity to feature their deals for popular holiday gifting products on Amazon's holiday shopping pages, such as Gold Box Today's Deal page, Black Friday and Cyber Monday deal pages, and category holiday pages. Amazon said in a release that the most popular holiday categories, including electronics and toys, will have numerous deals each day from various sellers throughout the holiday selling season.
More than two million marketplace sellers worldwide on Amazon experienced record holiday growth during the 2012 holiday season, and unit growth solely from sellers in the U.S. increased more than 40% year-over-year, according to Amazon.
Amazon also today announced plans to open a 1 million-square-foot fulfillment center in Baltimore, which will create more than 1,000 full-time jobs, and 2 fulfillment centers oin Florida that will also create 1,000 full-time jobs. Amazon did not say when it expects the fulfillment centers to open.