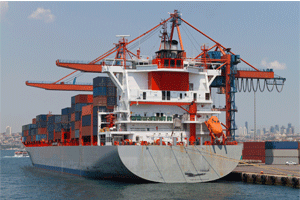 A bill proposed by two Republican senators would overhaul the Taft-Hartley Act, giving governors the authority to invoke the 1947 labor act in the case of crippling labor disputes, like the one that caused gridlock at 29 West Coast ports for nine months and severely crimped U.S. commerce until it was resolved in February.
The aptly named Protecting Orderly and Responsible Transit of Shipments (PORTS) Act was co-sponsored by Sens. Cory Gardner (R-CO) and Lamar Alexander (R-TN). It would give governors powers currently reserved for the president, including the ability to convene a board of inquiry and start the Taft-Hartley process when a port labor dispute causes economic harm.
Under the act, once the board of inquiry reported, governors could petition federal courts to prevent labor slowdowns, strikes or lockouts at ports in their states.
The PORTS Act would explicitly include port slowdowns as a trigger for Taft-Hartley powers. The president would retain the power to intervene in labor disputes affecting an entire region, as was the case in the recent tussle. Taft-Hartley was last used by President Bush in 2002 to stop a 10-day management lockout of the ILWU at the 29 West Coast ports.
Despite numerous calls from commerce groups, President Obama chose not to invoke Taft-Hartley to undo the West Coast ports slowdown, instead dispatching Labor Secretary Tom Perez and Federal Mediation and Conciliation Service Deputy Director Scot Beckenbaugh. They helped broker a tentative deal on a new five-year contract between the Pacific Maritime Association (PMA) and the 20,000-member International Longshore & Warehouse Union (ILWU). on Feb. 20.
The ILWU workers returned to the job on March 12, and the flow of goods into the West Coast ports finally returned to normal in early May. Later that month, both sides ratified the contract. A few retailers, including Macy's, cited the port slowdown as a drag on their first-quarter sales and earnings.
"The nation's ports and the cargo that flows through them are the lifeblood of our economy," said National Retail Federation Senior Vice President for Government Relations David French in a statement. "Our ports need to function and operate before, during and after any port labor contract negotiation, and this bill would make it easier to be sure that remains the case. The supply chain needs predictability to work and should remain free from any man-made disasters — be it delays, disruptions, slowdowns, shutdown or strikes."
A coalition of 100 business and commerce groups has signed a letter in support of the bill. They include the Retail Industry Leaders Association, the Consumer Electronics Association, the National Association of Manufacturers and the U.S. Chamber of Commerce. The coalition effort was organized by the NRF.
"This bill is critical to ensure that port disruptions resulting from labor contract negotiations do not negatively impact the U.S. economy," the letter states in part. "We believe this is a tool that will help provide certainty to future negotiations."