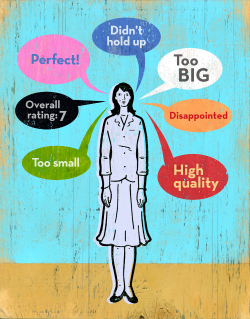 Though some multichannel merchants still have yet to take the plunge into online customer product ratings and reviews, many of those who have are seeing some surprising benefits.
Moreover, some are using them to form a better bond with their customers in ways they previously couldn't have done.
For example, The Land of Nod enabled customer ratings and reviews nearly two years ago. Executives at the high-end children's furniture merchant have found that ratings and reviews have given them the ability to reach out to customers they otherwise wouldn't have known needed to be contacted.
Case in point: When comments revealed that the top of a popular but pricey kids' activity table was too soft and easily dented with pencil marks, Land of Nod worked with the table's supplier to replace the pine top with rubber wood, creating a harder surface.
The company then took the extra step of offering to send free replacement tabletops made with rubber wood to all those who had written comments on the tables — as well as to those who had not commented on the problem.
To put it mildly, customers who were offered the new tabletops were pleasantly surprised.
"People were absolutely floored," says Michelle Kohanzo, marketing director for Land of Nod. "They were surprised we were even reading reviews. I think the assumption is that it goes off into cyberspace and just kind of sits there." Land of Nod is actually reading every customer rating and review, she says, "and when there's a problem, we reach out to our customers to help them."
THE GOOD, THE BAD AND THE SCARY
Customer ratings and reviews have also given executives at Land of Nod unprecedented insight into customers' perceptions and expectations of some of the products they sell.
For example, Land of Nod replaced some art hangers that weren't performing up to customers' expectations, even though they were pretty much performing as intended.
"They were really inexpensive, something like $4.95 I believe, and they attached to the wall with an adhesive," Kohanzo says. "Customers were writing that they weren't sticking to the wall well enough and that they wished they were more permanent."
The art hangers weren't necessarily intended to be permanent, but since they weren't meeting customers' expectations, Land of Nod decided to act, she says. The merchant made changes to make the hangers more permanent, "and then again we sent replacements to all the customers who had written reviews," she says.
Land of Nod also uses ratings and reviews to get alerted to "one-off situations" so they can reach out to those customers as well, says Kohanzo.
"A customer might say: 'I just bought this sippy cup and it just doesn't work very well, so I threw it in the back of my cabinet,'" says Kohanzo. "We'll reach out to that customer and say: 'We're sorry that product didn't work out for you. Here's a $20 gift card if you'll come back and shop with us.'"
Kohanzo adds that initially, enabling customer ratings and reviews was a bit frightening. "The thought of negative reviews was a little scary," she says. "We think our products are great, but what if it turned out we were wrong?" It turns out, though, that negative reviews are a benefit. "I think they set people's expectations," Kohanzo says. "They can point people to a product that's maybe better suited for them."
She also says that one or two erroneous negative reviews from cranks are not a problem. "I think consumers are smart enough to know that this person isn't representative."
What's more, merchants can glean important information in positive reviews as well. "You can find problems there. You can find what to improve and you can find what customers value," Kohanzo says. For example, she notes, Land of Nod's work table with the too-soft top was rated 4.7 out of five.
REDUCING RETURNS VIA RATINGS
Kohanzo also says that since enabling customer ratings and reviews, Land of Nod's return rates have dropped. The company has other efforts aimed at limiting returns, such as product-quality improvement, so she can't say the lowered return rates are entirely due to ratings and reviews. "But I believe it is in part due to reviews," she says.
Meanwhile, auto parts merchant J.C. Whitney has seen return rates drop by more than 50% for some product lines, says Geoffrey Robertson, general manager/vice president, e-commerce of Whitney Automotive Group.
J.C. Whitney has taken ratings and reviews a step further by implementing Ask and Answer from user-generated-content firm Bazaarvoice. The technology allows customers to ask questions about products; other customers, J.C. Whitney representatives, and/or manufacturers' experts then answer them.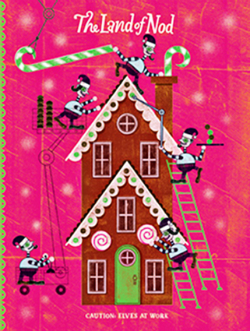 "Anyone who buys automotive parts knows that every detail matters, but it's virtually impossible for us to answer every question on our product or catalog pages alone," Robertson says. "By allowing our customers to ask direct questions and receive responses from peers, experts or our own employees, we are helping our customers to make highly informed purchasing decisions."
Tom West, president/CEO of Whitney Automotive Group, notes that many of the questions that come through Ask and Answer are highly complex. "So in a lot of cases, the person who answers the question is someone in engineering who understands the unique issues associated with that application."
Ask and Answer enables the merchant to answer questions "that we were unable to answer for whatever reason with the marketing content and product-attribute data we have on the site, he says.
West acknowledges that some Ask and Answer content and some ratings and reviews may discourage sales. But the service is likely preventing sales "that probably would have come back because it was the wrong item."
COLLECTIVE KNOWLEDGE
The beauty of Ask and Answer, West says, "is that it represents the collective knowledge of our 50 million visitors, our team and the manufacturer community, and it's able to retain that knowledge over time. If you ask that question once, it remains there permanently. Odds are you aren't the only person who had that question."
According to West, the number of questions answered so far on the site is somewhere in the tens of thousands.
"We'd like it to be hundreds of thousands, which is why we're working with manufacturers to make it more prominent on the site," he says.
If there's one flaw — or "gap," as West puts it — in Ask and Answer, it's that it's not in real time.
"We have increasingly been using chat to fill that real-time gap," he says. "There are a lot of people who just want to know now."
8 ways to use ratings to drive conversions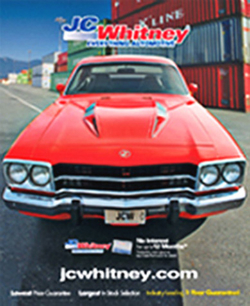 8 ways to use ratings to drive conversions
How important are ratings and reviews to an e-commerce site? A recent survey of product-page conversion rates showed that highly rated products convert 40% more shoppers than the site average. How can you make reviews work for you? Larry Kavanagh, CEO of e-commerce software provider and consultancy D.M.insite, has eight tips for using ratings to drive conversions.
Use a five-star scale for ratings. Shoppers have been trained to look for the star icon. Make it easy for them to quickly recognize top-rated products.

Allow shoppers to sort category and search-page results by customer ratings. Users trust what other shoppers have to say.

Provide a quick list of the top-10 rated products in a category. This quick list will be among your top converting links.

Highlight top-rated products (with the actual rating) in e-mails. You can send bulk e-mails to your entire list with the most recent "five-star rated" products. You can also use top-rated products as a part of a triggered e-mail series to recent buyers — this works particularly well for first-time buyers to your site.

Supercharge a site promotion by saying that it is on top-rated products only. Make sure that you limit the time frame — at most three days. If your customers are used to promotions, limit it to just four hours on a single day.

The trick here is to make sure that customers receive the e-mail the same day as the sale — run the sale from noon to 4 p.m. East Coast time. Make sure it hits your customer's inbox no later than 10 a.m. East Coast time.

Advertise ratings and reviews in paid-search ads and on paid-search landing pages. The ad can be as simple as "Find the top-rated <insert keyphrase> products at <insert site>." Make sure that you sort the landing page by product rating.

Promote top-rated products in offline advertising channels. If you use print media and/or have retail stores, display ratings. Provide a quick link to let a shopper read reviews. You'll create a true multichannel experience without a lot of expensive IT work.

Just picture a shopper in your store, browsing an aisle, using their mobile phone to read recent comments from other shoppers. Now picture her putting a product into her cart and checking out.

Get rid of low-rated products. Your merchandisers may tell you that you make money on the initial sale of these products. But if you analyze the true costs, they are real losers.

Returns drain margin. Products that don't satisfy will drive your customers to look elsewhere the next time they need something you sell.