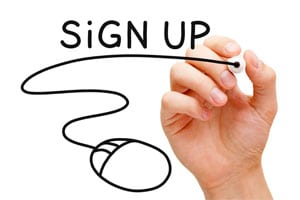 As ecommerce has become more popular, and as consumers have become more comfortable with and spoiled by the convenience of online shopping, subscription programs have also grown in popularity.
Just think of the convenience … every month, your bag of coffee shows up just when you need it along with a bottle of shampoo, laundry detergent, vitamins and a case of diapers … and all at a discounted rate.
These programs, though, aren't just valuable for consumers; they can be great for online merchants, too. And while the benefits of recurring orders are obvious from a sales standpoint, if managed properly, they can also be favorable from an order fulfillment standpoint. Here are a few tips to help you cut costs.
1. Automate Order Management
It all starts with management of your subscription orders. For many online sellers, the process of managing these orders is manual, including the creation of new subscription orders, billing management and ongoing administration and fulfillment. This means the process is slow, time intensive and ultimately costly.
There are a number of shopping carts and ecommerce platforms that are great at managing subscription orders for you. They can generate recurring orders automatically, send ongoing notifications to customers, provide flexibility with subscription interval options, enable discounting incentives, and  allow your customers to manage their subscriptions and billing information themselves, saving you time and money.
2. Pre-Pack & Label Orders
One nice thing about subscription orders is their predictability. And when it comes to order fulfillment, predictability can lead to efficiency.
If, for example, you know that each month you are going to ship 2,000 recurring orders of your dark roast coffee, they can be picked, packed and labeled ahead of time, cutting your order processing costs as a result of the increased speed that goes along with this level of redundancy.
With recurring orders, the product mix, and the extent to which that product mix varies with each recurring order, will have an impact on the speed and level of redundancy that goes along with processing those orders. But in general, the ability to plan for ongoing subscription orders provides an opportunity for merchants to cut processing costs.
3. Evaluate Cost Effective Shipping Options
The predictability of recurring subscription orders is also beneficial from a shipping standpoint. Given that merchants tend to have a good deal of lead time, they can initiate the process of fulfilling those orders several days before their customers are expecting them, allowing those merchants to use a slower, more economical shipping method, such as a consolidated option.
While the use of a slower, cheaper shipping option does mean that merchants need to think about their shipping and cancellation policies, a consolidated shipping method can be a huge cost cutter.
Steve Bulger is sales & marketing manager at eFulfillment Service. Follow him on Google+ and on LinkedIn.