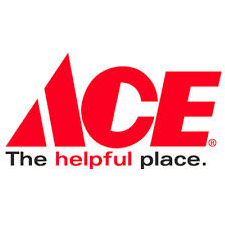 Ace Hardware has begun a pilot program of same-day delivery via its own associates at 33 stores in select neighborhoods in Florida, Illinois, Colorado, Maryland, Texas and Arizona. It is an extension of Ace's in-store pickup program, which is available at more than 1,600 of Ace's 4,600 U.S. stores.
Ace has more than 54,000 SKUs available on acehardware.com, most of which are eligible for same-day delivery if the item is in stock.
The program, called Express Delivery, offers same-day delivery of eligible products for a $5 fee to customers within five miles of the participating Ace store when ordered by 1 p.m. local time. Ace plans to test a variety of program components in preparation for a national roll-out.
Rival Home Depot began offering same-day delivery in December 2013, while Lowe's has not as of yet.
"The demand for the convenience of same-day delivery is an emerging trend among consumers," said John Surane, executive vice president of merchandising, marketing and sales at Ace Hardware. "Ace stores across the country are perfectly positioned to help meet that demand, with 61% of consumers living within five miles of their neighborhood Ace."
Ace said it decided to use associates rather than a third-party service like Uber or Lyft because executives felt customers would be more comfortable having products delivered by a knowledgeable associate, who they might even recognize from their local store.
As far as balancing associates' floor time and delivery time, the company said each Ace store is individually owned and operated, so best practice varies by store and specific staffing plan.