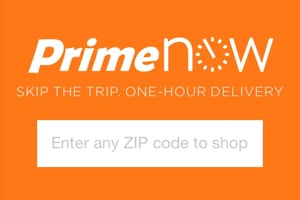 Joining the likes of Uber, Postmates and FedEx, Amazon is facing a lawsuit from contract delivery drivers who claim they should be classified as employees, according to media reports. This could throw a wrench into the company's plans to expand contractor-based same-day delivery, now offered in over a dozen metropolitan areas, while also challenging the general concept of the on-demand economy.
In addition to Amazon Prime Now, which relies on contractors to deliver packages in one hour for $7.99 and two hours for free, the company recently launched Amazon Flex, which uses a mobile app to allow independent contractors to take on delivery jobs.
Contractors in the new lawsuit claim Amazon is paying them less than minimum wage and treating them like employees. This is being done, the drivers allege, by requiring them to wear uniforms and work only at times they designate – taking away the flexibility appeal the company promotes – among other complaints.
In June, FedEx paid $228 million to settle a class-action lawsuit, after two appellate court decisions ruled in favor of 2,300 drivers who claimed they were misclassified as contractors. And last month, a district court judge in San Francisco ruled that Uber drivers had the right to class action status. A California labor commissioner has ruled an Uber driver is an employee, which the company is appealing.