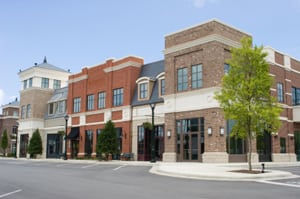 We hear a lot about omnichannel these days. It's a big word for delivering a seamless shopping experience for customers —whether they are shopping online or in a store — and it can significantly increase sales.
In this digital age, consumers have become accustomed to instant access to information, products and services, so it's imperative for any business to provide an integrated and consistent shopping experience for its customers.
While we may automatically assume that omnichannel fulfillment is reserved for the big dogs — it's not.
Your small business can perform like an omnichannel powerhouse if you simply adhere to the following tips and tools.
Organize your inventory

To be a successful omnichannel seller, you need to streamline your inventory. There's nothing worse than selling a product to a customer online, only to have sold the same product in store moments before. The last thing you want is for your customers to abandon their shopping cart out of frustration, or worse yet, shop elsewhere.
You need a management system in place to easily pull from the same inventory for both online and in-store purchases.
Organizing your inventory applies to purely digital stores as well. So, if you're selling across marketplaces, make sure your inventory is updated across storefronts every time a sale is made.
A seamless fulfillment process keeps this inventory juggling act working smoothly and your customers happy.
Give customers more shipping options

In addition to managing your inventory in real time, it's important that your customers can see the big picture while shopping online, from product availability to delivery options.
Customers especially want visibility when it comes to shipping. They have increasingly high expectations and personal preferences that play a big role in their purchasing process.
Shoppers want the ability to see the expected delivery date of products, so make sure you can provide that information and communicate it clearly.
Offering a broad range of perfectly outlined shipping choices is another way to score points with your customers.
When you need to deliver an item quickly, USPS Priority Mail is a good option. You can ship packages coast-to-coast in one to three days. The new lower rates also make it a very affordable solution.
Explore in-store pickup

If you have one or more physical locations, you might consider giving customers the option of in-store pickup.
In order for this to be successful, experts recommend implementing a modern order management system for at least six months before offering this option to customers. This measured approach will help ensure the process runs smoothly and gives you the opportunity to work out any bugs in advance.
Additionally, offering in-store pickup will get customers in the door, and they can potentially purchase more.
Have a returns solution in place
Remember, an omnichannel experience doesn't end at the point of sale but includes returns as well.
As with shipping, it's important to offer customers a variety of return options to meet their expectations and enhance their overall shopping experience.
If you have a physical store, consider offering in-store returns for online purchases.
If you have an online storefront, include a return label in your outbound package, or make it easy for customers to contact you for a return shipping label.
When all is said and done, creating a successful omnichannel environment depends on having the right technology in place that can deliver a seamless shopping experience for your customers – be it ship-from-store, distributed fulfillment, marketplace or online store shipping.
Amine Khechfe is the co-founder and general manager of Endicia