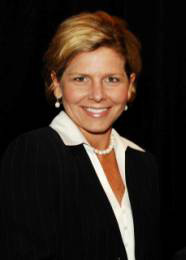 Lisa LaFave, vice president, UPS, shares her views on how operations and fulfillment personnel can make their supply chains more efficient, advancements in packaging techniques and material handling equipment, and how the healthcare industry can improve its supply chain.
O+F: Can the role of inventory be eliminated or reduced in the supply chain? If that could happen, what would be the effect on logistics costs and the fulfillment cycle?
LL: Often times, inventory reductions can be achieved in a supply chain by repositioning inventory, moving inventory from high-cost to low-cost nodes, and streamlining demand and supply characteristics. These tactics not only reduce inventory, transportation, and warehousing costs, but also improve customer service by an increased order fill rate, on-time delivery, and reduced order fulfillment cycle.
O+F: How can operations and fulfillment personnel go about streamlining their supply chains to create the most value, and what tools are available to achieve this improved efficiency?
LL: Companies can streamline their supply chains by ensuring that all layers of the chain work cohesively to improve overall efficiency. There are tools to address efficiencies at individual nodes, such as supply management, order management, warehouse management, dynamic transportation management, etc. Technology is certainly a major player in functionally tying all these layers through information transfer and visibility. In addition to technology, it is important that a company culture ensures owners of individual units—entities in the supply chain—in order to fully understand how their decisions impact upstream and downstream units and work together for the overall success of the business.
O+F: What are the new packaging techniques that can help ensure companies are using the right-sized packaging to maximize potential cost savings?
LL: Package design must be considered throughout the supply chain. Right-sized packaging can be achieved through the use of software tools, which enable packaging engineers to take a carton's outside dimension and simulate stacking patterns that would be used on a pallet, in a warehouse, or in a cargo container. This takes into consideration package size, package configuration, stacking strength, and container configuration (both for air freight and truck lines). The software is a quick and easy method to see the immediate impact that dimensional changes have on cube efficiency. Pre-shipment testing should always be a part of the evaluation process to ensure any changes made to the packaging materials will not impact the protection they offer.
O+F: What are some of the technological advances in material handling equipment that are benefiting operations and fulfillment personnel?
LL: Engineers have developed and implemented customer solutions using RFID and voice recognition software to aid in picking/put away. Robotics combine the picking/packing function to eliminate travel time with pick/put-to-light technology. Web-based warehouse management systems, cost-based slotting technology, and the blending of in-line cubing/weighing equipment with label application, provide direct interfaces to the manifesting and sortation systems to assist with the dimensional weighing requirements by the carriers. These are some of the technology trends that show a rapid ROI for operations and fulfillment personnel.
O+F: Will RFID fulfill its promise in the healthcare industry of managing inventory and, if so, how far do you believe we are from that occurring?
LL: While RFID holds great potential for inventory management within the healthcare industry, we are still several years away from realizing its fullest potential. Recent advancements in RFID technology have shown significant improvement in read rates and reliability. However, these improvements still fall short of the high quality standards required by the healthcare industry.
O+F: What types of supply chain solutions are available to healthcare companies?
LL: Many of the solutions available to healthcare companies involve comprehensive distribution, customer care, and transportation services that will help them maximize supply chain efficiency. UPS Order To CashSM is an example of a healthcare solution with capabilities that enable the management of the entire healthcare supply chain, from point-of-order entry to cash receipt. Healthcare companies can then focus on their core business, while UPS handles everything from customer service to warehousing and distribution to accounts receivable.
O+F: What advice do you have for operations and fulfillment personnel to reduce shipping costs?
LL: Shipping costs can be reduced by selecting the correct mode, service, carrier, and route for the shipment, taking advantage of shipment consolidation opportunities, selecting optimum sourcing points, and servicing customers from optimum distribution points. It is crucial for a company to fully understand the capabilities and offerings of its goods, transportation, distribution, and technology providers, as well as understand the service requirements of its customers.
To learn more about how an effective supply chain optimization plan can impact your business, click here to schedule an appointment with UPS at this year's NCOF.
If you're not attending NCOF but would like more information from UPS, please send UPS an e-mail.