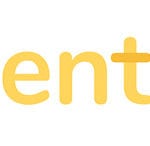 New funding led by Bain Capital Ventures will accelerate growth and scale operations
New York, NY. – February 8, 2018 – Attentive, a personalized mobile messaging platform for ecommerce and retail businesses, has emerged out of stealth to announce a $13 million Series A investment led by Bain Capital Ventures along with participation from Eniac Ventures and NextView Ventures.
While email marketing performance has consistently declined, consumers are addicted to text messaging. Attentive provides a new way for brands to automatically send personalized mobile messages across the entire customer lifecycle— from product recommendations and limited-time sales, to payments and real-time customer service.
Consumers love the ease of use, and marketers who use Attentive are seeing strong results:
On average, Attentive mobile messages have a 30%+ click-through rate.

Attentive customers have seen 10x+ higher revenue per message than email.

In 2017, Attentive drove more revenue on Black Friday and Cyber Monday than any other marketing channel for select customers.
"Performance has drastically exceeded our expectations for subscriber growth and revenue per message," said Scott Tannen, CEO of Boll & Branch. "Based on the success of this channel, we're actively finding more ways to scale even further with Attentive."
Despite operating in stealth up until now, Attentive is already working with 50+ innovative ecommerce and retail businesses such as Boxed, AMOREPACIFIC, and Bliss.
"As experienced marketing and commerce investors, we are always on the lookout for amazing entrepreneurs who see where the world is headed in advance of the market," said Scott Friend, Managing Director at Bain Capital Ventures. "We had the benefit of working with Brian and team in their past business and are excited to partner with them once again as they address what we believe is the next huge platform opportunity in mobile marketing—messaging."
Attentive was founded in 2016 by the co-founders of TapCommerce, the global leader in mobile app retargeting, acquired by Twitter in 2014.
"Consumers are tired of one-way, mass communication channels," said Brian Long, Co-Founder & CEO of Attentive. "Messaging is the best way for people to interact with their favorite brands, and everyone knows how to use text messaging."
About Attentive
Attentive is a personalized mobile messaging platform for innovative ecommerce and retail brands. Using behavioral data, Attentive automatically sends engaging text messages to each subscriber— whether it's a cart abandonment reminder, a notice about an exclusive sale, or product recommendations. With 30%+ click-through rates and 10x higher revenue per message than email, mobile messaging offers a highly effective, new way for consumers to connect with their favorite brands. Visit www.attentivemobile.com to learn more.
About Bain Capital Ventures
Bain Capital Ventures invests from seed- to growth-stage in fast-growing startups that leverage technology to disrupt existing markets or create entirely new ones. Our partners each have extensive operating experience and deep vertical expertise across a range of sectors, including infrastructure software, SaaS and data services, security, commerce, fintech, and healthcare. Since 1984, we've helped launch and commercialize more than 200 companies including select investments in Jet.com, DocuSign, SendGrid, AvidXchange, Kiva Systems, Rent the Runway, InAuth, and SurveyMonkey. BCV has approximately $3 billion of assets under management and offices in the Bay Area, New York City and Boston. Follow us at @BainCapVC or visit www.baincapitalventures.com.